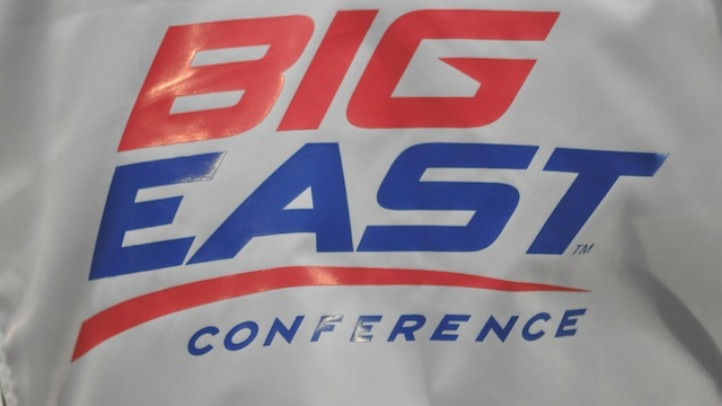 After losing Syracuse and Pittsburgh to the ACC and West Virginia to the Big 12, the Big East remains in flux even after restocking its roster with schools from all over the country. The biggest issue still remains: the upcoming television contract that could decide the future of the Big East. Land a lucrative contract and they'll remain in the mix as one of the nation's big-time conferences. Fail in the negotiations and this could be the beginning of the end.

With that in mind, and following the resignation of commissioner John Marinatto in May, the Big East has reportedly found his replacement. On his blog, Mark Blaudschun (formerly of the Boston Globe) writes that CBS Sports Vice President Mike Aresco will be the Big East's new commissioner.

Blaudschun says that rumors of former Duke basketball player and current ESPN analyst Jay Bilas as a possible contender were just that -- rumors. And Monday evening, Notre Dame athletic director Jack Swarbrick was momentarily in the mix. More via Blaudschun: At the Big East football media day festivities in Newport, R.I. earlier this month, Big East interim commissioner Joe Bailey said that the list of candidates to replace John Marinatto, who resigned under pressure last spring, had been cut to five finalists.

Speculation ranged internally from Big East Senior Associate Commissioner Nick Carparelli to former Patriot counsel Jack Mula to Pac-12 Deputy Commissioner Kevin Weiberg to Major League Baseball executive Vice President Tim Brosnan. All were considered, none were apparently chosen.

Other possibilities included former NCAA executive Greg Shaheen and Boston Celtic President Rich Gotham. Now that it sounds like the Big East has someone with television experience now running the conference, perhaps the upcoming network negotiations will be fruitful. It doesn't hurt that the Big East recently hired Chris Bevilacqua specifically to handle the aforementioned negotiations which begin on Sept. 1 with ESPN. The World Wide Leader will have 60 days to hammer out a deal.

"With NBC expected to enter the bidding after the ESPN time frame expires, there was even some speculation that Bevilacqua could get a package that paid Pac-12 type money," Blaudschun writes, "which would change the image of the Big East, which will expand to 12 in the next few years…"