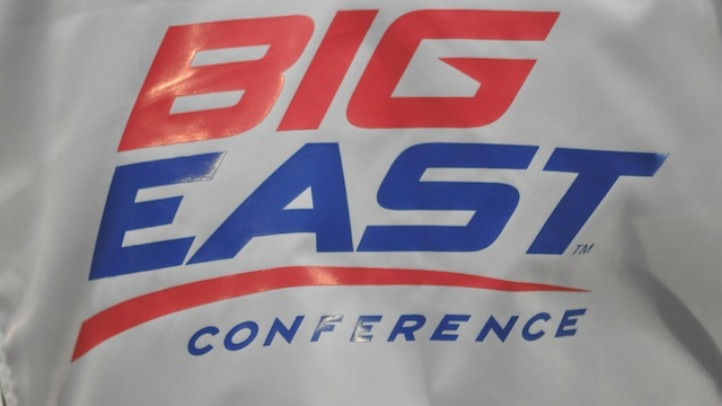 Now that the Big East has settled with West Virginia, the conference can turn its attention to two other programs set to depart: Syracuse and Pittsburgh. The Mountaineers are headed for the Big 12 and it only cost them (reportedly) $20 million to break free of the Big East before their 2014 commitment expired.

Syracuse and Pitt won't have to wait that long, even though both schools said in the fall that any departure would come after the required 27 months (as stipulated by the Big East), which put them on track for the ACC in 2014. Turns out, they could leave before that.

Big East commissioner John Marinatto told the Associated Press that while he "would not be open to a conversation" about either program leaving in 2012, the following year is a distinct possibility.

"Given the strength and speed of our expansion efforts, I think our board might be open to a discussion about 2013," he said.

This contradicts Marinatto's original comments back in September. But a lot has happened since then; the Big East has added seven schools, though none are expected to compete in conference play until 2013.

As it stands, the Big East will have seven football-playing members next season: Pitt, Syracuse, Connecticut, Cincinnati, Louisville, South Florida and Rutgers. But by 2013, that number could swell to 11. For now, though, there are conversations that one of the new programs might join next season instead of '13, though Marinatto declined to name names.

One of the biggest issues currently facing the 2012 football season is scheduling. The commissioner hoped a schedule for next season would be released in the next week or two, but it's still not clear if said schedule will include seven or eight members.

"There are challenges on the table right now," he said. "We've considered all of that. We're looking at various scenarios in order to address that. We have plans in place to deal with each possibility."

For now, the Big East remains in flux. If it can get through 2012, the future looks bright(er). Boise State, San Diego State, Houston, SMU and Central Florida are set to join in '13, Memphis will come on board at some point during 2013-14, and Navy will be football-only (as will Boise State and SDSU) in 2015.