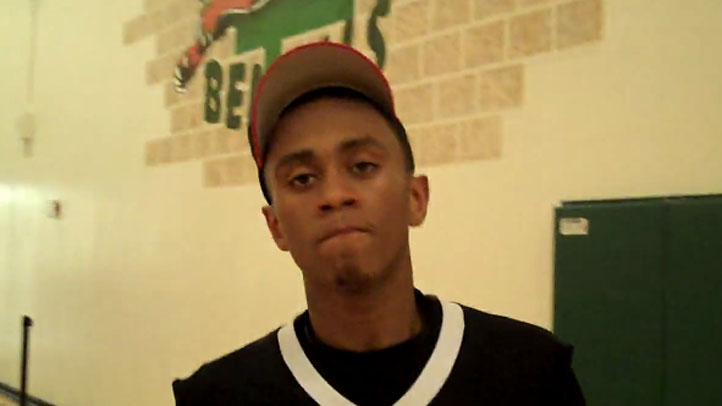 It's barely July and the college basketball season won't officially begin for another four months or so, but the Huskies' two newest faces, guard Ryan Boatright and forward DeAndre Daniels, are on campus trying to get acclimated to college life before things really get hectic in the fall.

So far, they've played some pickup games but basketball will be just a small part of their lives in the coming weeks and months.

"They're getting adapted to the new environment, new players, a lot is being thrown at them at once, but that's college basketball," assistant coach Kevin Ollie said, according to the Hartford Courant's Mike Anthony. "They're getting a valuable lesson now. This is what this time is for, to get them acclimated for real life come fall."

Anthony writes about what has most fans so excited for the 2011-12 season.
[Boatright and Daniels] come to UConn as celebrated high school players. Boatright, 5 feet 11, who signed a national letter of intent in November, is rated the 42nd best overall player in the high school Class of 2011, the ninth best point guard, by Rivals.com. Daniels, 6-7, who made an oral commitment earlier this month, is rated the 10th best player, third best small forward, by Rivals.com.
But Anthony warns that "the early days at an elite Division-I program can be an eye-opener. It's easy to see the success a player enjoyed in high school, glance at highlight compilations and national rankings, and forget what a major jump the transition to college represents. While both players appear to have the tools to contribute immediately, both will endure growing pains and have entered a new world."

Boatright admitted as much after Tuesday night's pickup game, pointing out that "Moves I made in high school to get open, it doesn't work here. I've already noticed that, at this level, I have to make another move to get there."

Further proof that the learning curve can sometimes be steep: rising sophomore Shabazz Napier looked crisp in Tuesday's workout; just a year ago he played like, well, a freshman just out of high school. Now he'll be one of the players Jim Calhoun will count on most to run the Huskies offense.

But Calhoun will rely on the freshmen, too. He did it last season with Napier, Jeremy Lamb, Roscoe Smith, Tyler Olander and Niels Giffey, and he'll do it again this season, especially since Kemba Walker is now in the NBA.

As for what the Huskies are getting in the newcomers, Boatright is a former Mr. Basketball in Illinois who can handle the ball. Daniels, it seems, can do it all. "He can fill it up," Ollie said. "He has a great basketball IQ, great ball skills, he dribbles the ball past you, rebounds, all the things you need. He's long and athletic, and that's how we like our wings."

Added assistant Glen Miller: "DeAndre is a long, skilled wing player who really improves our ball skills. Last year, we had a lot of success playing small. We have the ability to play big or play small, and we've got a lot of length, a lot of guys who can dribble, pass and shoot."

We'll have to wait until the season to see what the Huskies have in Boatright and Daniels. As it stands, Daniels is just glad to be in Storrs. "I'm the happiest dude in the world right now," he said.