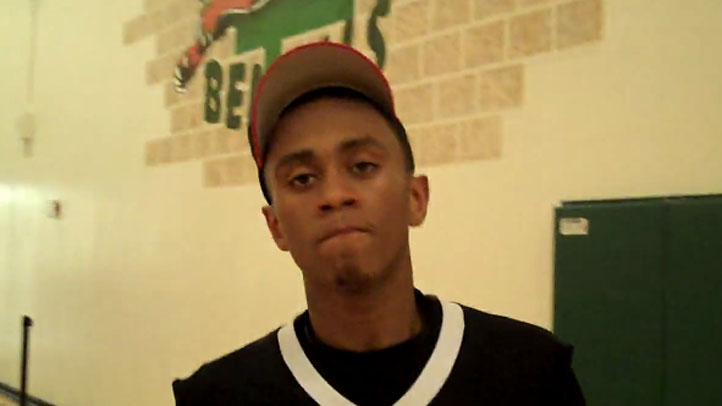 Last week, we talked about rising sophomores Roscoe Smith and Tyler Olander, who both made appearances at Greater Hartford Pro-Am. Next up: freshmen Ryan Boatright and DeAndre Daniels, who played in the Pro-Am for the Little Caesars Slamm over the weekend.

Not surprisingly, both have a long way to go, but we were having similar conversations about Jeremy Lamb and Shabazz Napier halfway through their freshmen seasons. They ended up playing vital roles in the Huskies' national title run.
And if UConn is to be competitive in the Big East next season, Boatright and Daniels will have a lot to do with it. First up: adjusting to life at the Pro-Am. Details via the Hartford Courant:
Slamm coach Steve Sobel goes back a ways with Jim Calhoun and has coached many UConn players in the Pro-Am. He liked what he saw from Daniels and Boatright, particularly their attitude. He expects them to make great strides on the court in the coming weeks.

"I still remember when a quiet, young kid from Norcross, Georgia, came into the gym last year and said, 'Coach, put me in whenever you want,'" Sobel said. "My job is to get them seasoned emotionally as well as physically. I'm glad that they apparently listen. When they were asked to take a blow on the bench, there was no resistance. They've got to accept things from a coaching staff to be successful at UConn. It's not always X's and O's. It's how you respond when someone says play over their or get out of the game."
Sobel added: "[Boatright and Daniels] going to need to get stronger. This is another level for DeAndre. What he has to work on is finishing with authority. He can't finish the way he did in high school. And with Boatright, you'll see more ball-sharing skills. He's a very good passer and I think you'll see more of that. I think you'll see that comfort level expand."

In writing about Daniels, the New Haven Register's David Borges says that is slight frame isn't ..."a big concern. Neither is the fact that he's leaner than even Jeremy Lamb. Or that he picked up three fouls in the first quarter. But there's no doubt he needs to put on some muscle for the Big East wars."

Ultimately, it's about meshing with new teammates making the adjustment from high school to college as quickly as possible.

"This time of year, you take a lot of breaks, so I wasn't doing much [before arriving at UConn]," Boatright said, according to the Courant. "My cardio, my legs, I'm not getting up and down the court as fast as I used to."

One way or another, that'll change because once October rolls around, any success the Huskies have will likely have a lot to do with the contributions of Boatright and Daniels.