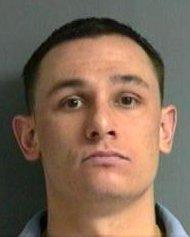 Ryan Boatright is the latest in a long line of outstanding point guards to make their way through UConn. Whether he can make the transition to the NBA -- like Kemba Walker and Shabazz Napier most recently -- is the biggest question facing the diminutive playmaker.

It was a concern for scouts during Boatright's senior season and remains so as Boatright showcases his talents at the NBA combine in Chicago this week. On Thursday, he scored 12 points and added two assists, a steal and a block in 25 minutes.

"I thought I played good for the minutes I played," he said, via the Hartford Courant. "I could have improved on the turnovers. I had two careless turnovers (three total). But overall I think we played good."

Boatright measured 5-10, 170 pounds at the combine, which is a shade under his the 6-0, 175 UConn had him at last season. Of course, being undersized won't matter if Boatright can convince NBA scouts, coaches and front-office execs that he can play. Which has been the plan all along.

"I think everybody knows I can score, everybody knows I can handle the ball," Boatright said. "I think the biggest question of NBA teams was that I was too small. I am showing that I can hold my own. And I am not even at the weight right now that I was during the season [he says he played at 152]. I am just proving that I'm not too small.

"I think I need to put on some weight. If I can put on some weight, it will make my game a lot easier and I won't get knocked off my spot as much. I can slow down a little more. There is always room for improvement. My jump shot, my ball-handling, there is always room for improvement."

One person who doesn't need convincing: Michigan St. coach Tom Izzo, who saw plenty of Boatright during the point guard's career.

"We played [UConn] the year before and they beat us," said Izzo, who was in attendance at the combine. "[Boatright] was unbelievable. He played so hard, he played well. He was so good defensively. Kevin [Ollie] did a great job with that team. Boatright played well against us, I can just tell you that. He played so good defensively it was scary."