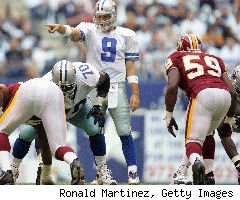 Ryan Boatright didn't want it to end like this, with a forgettable performance in the Huskies' most important game of the season. But real life rarely mirrors a Disney script and for Boatright, the do-everything senior point guard, he wasn't able to put the team on his shoulders in the AAC title game.

It happens, and now, after an eight-point loss to SMU in which Boatright was just 1 of 12 from the floor, UConn is headed to the NIT.

"I'm a man," Boatright said, via the Hartford Courant. "I can take it. I can take it on the chest.

"When I play well, I get the praise. When I play bad, I should take the blame. I'm man enough to sit here and tell you guys I take the blame for that game. [Rodney Purvis] played a tremendous game. Any time he goes for 29, if I make half of my shots, we win."

But Boatright shot just eight percent from the floor, and a day after that improbable comeback against Tulsa -- thanks largely to Boatright's play -- the Huskies could never get it going against SMU.

"Ryan has been playing every minute and I know he takes a lot of blame, but it's no blame on that kid," coach Kevin Ollie said. "The kid's got heart, got desire. I go with him any day. Ryan has been a soldier and we wouldn't have been in this situation if it wasn't for his stellar play down the stretch and throughout the whole season.

"He has kept these guys together, not just on points or rebounds or assists — the heart and leadership he showed through the ups and down was something special."

Boatright wasn't looking to make excuses for his performance but he did get hit in the face early in the game.

"I was dizzy the whole game," he said. "I got hit in the nose. I was dizzy a little bit, but that's no excuse. I decided to go back out there and play. I missed a lot of shots, knock-down shots for me that I have been making all year. There's no excuse for having a bad shooting night in a game of this magnitude."

And while the officiating shouldn't matter ... well, it did.

"You can't put the blame on the refs; we shouldn't have been in that situation in the first place," Boatright said. "But at least my last three fouls were horrible, terrible [calls]. Ben Moore, who is a center, was trying to do an in-and-out crossover to split two defenders. I tapped the ball from behind and he called a foul. Same ref called all three fouls. I don't know what he had against me. Whatever it was, man, it was horrible calls to me."

But there's nothing Boatright or the Huskies can do to change Sunday's result.

"Nothing has been given to me my entire life," Boatright said. "Everything I have and everything I want, I work for. Everything I've gone through the last few years seals the deal to know I can make it anywhere I go. Nothing is going to stop me if I put my mind to it."

To paraphrase Patriots coach Bill Belichick, the Huskies are on to Arizona St.