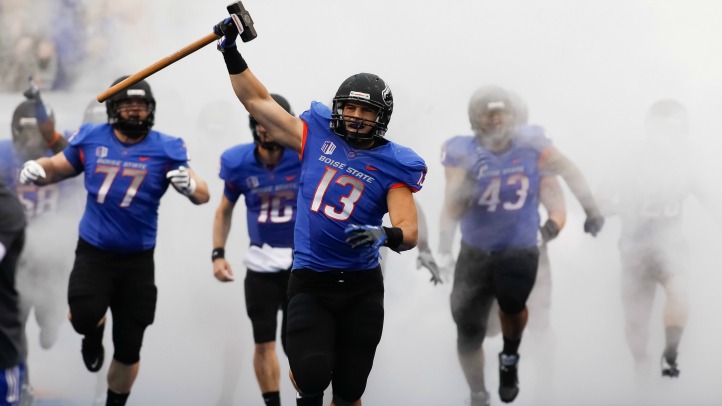 A new year hasn't changed the Big East's fate. On Dec. 31, ESPN's Brett McMurphy tweeted that Boise State was staying in the Mountain West and wouldn't be joining the Big East, the latest blow to a once-storied conference that is now nothing more than a shell of itself.

This means that one of the schools tabbed to help rebuild the Big East has now joined the 13 other programs to leave or withdraw. Thirteen football-playing schools remain, including San Diego State, which could also decided that staying put is a better strategy than joining a sinking ship.

On Tuesday, Big East commissioner Mike Aresco talked about Boise State's decision.

"We worked hard with Boise," he told the Associated Press in a phone interview. "We explored a lot of different ways to keep them. No question. Ultimately, we were unwilling to do the things they wanted. Our membership was unwilling to make the deal the Mountain West made with them."

And the Aztecs?

"I don't know the deal with San Diego State," Aresco said. "That could come clear in the next few days. We're in close touch with them."

A day later, Aresco appeared on the Tim Brando Show to discuss Boise State's decision as well as the Big East's future.

Meanwhile, all UConn can do is wait.