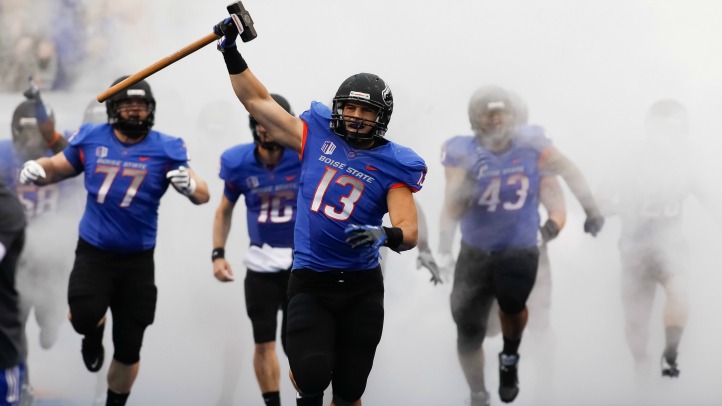 It wasn't long ago that the big news was the Boise St. would join the Big East as a football-only school, helping to stem the exodus of programs that helped build the conference. Now, almost predictably, Boise St. and its current conference, the Mountain West, are in discussions to keep the Broncos where they are, according to a report earlier this week from ESPN's Brett McMurphy.
The source said the focus of the Mountain West is to lure the Broncos back in light of the Big East shakeup that has seen Louisville and Rutgers commit to leave the league for the ACC and the Big Ten, respectively, in 2014, and then the potential devaluing of the conference's television deal with seven Catholic-based non-FBS schools announcing a split as late as June 30, 2015.

There have been no discussions with San Diego State, which is also scheduled to leave the Mountain West in fall 2013, the source said.
It gets even more awkward: the Big East has a television contract in place for the 2013 football season and earlier this month the conference released schedules for the '13 season that included -- you guessed it -- Boise St.

UConn remains the last original member of the Big East, although that would almost certainly change should a better opportunity arise. For now, though, the Huskies wait.