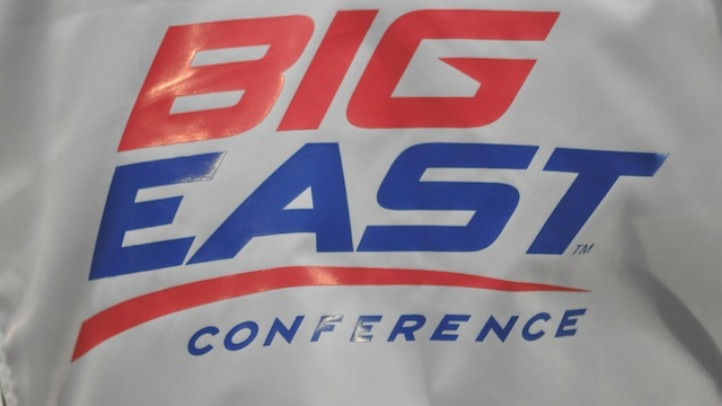 It's official: Boise State is headed to the Big East. There was some trepidation in recent weeks because the Broncos had yet to withdraw from the Mountain West Conference. But those concerns were allayed when the school did just that last weekend ahead of a Saturday deadline. Which means that the football program will join the Big East in 2013 while the other sports programs could conceivably look for a home in the Big West.

"There is no doubt that conference affiliation is a difficult and complex issue, but I am very pleased where we stand today and excited for the future prospects of all of our Bronco sports," Boise State president Dr. Bob Kustra said in a statement.

This, of course, is great news for the Big East, which lost West Virginia to the Big 12, and Pitt and Syracuse to the ACC (in 2013). But John Marinatto, in a push before his resignation this spring, added seven schools to the current Big East lineup: In 2014 -- Boise State, San Diego State, Temple, Memphis, Central Florida, Houston, SMU, Rutgers, Cincinnati, Connecticut, Louisville and South Florida. Navy joins the conference in 2015.

So all's well that ends well, although it wasn't always a sure thing. Back in May CBSSports.com's Brett McMurphy reported of a possible hang up.

"Sources told CBSSports.com that the Big East initially wanted Boise State to join the league in 2012 -- to replace West Virginia and guarantee an eighth football playing member -- but the Big East would not pay for the Broncos' $10 million exit fees to leave the Mountain West and move their Olympic sports to the Western Athletic Conference a year earlier than scheduled. Another reason Boise State couldn't join the Big East early was because the school would not formally withdraw from the MWC, sources told CBSSports.com."

Days later, Broncos athletic director Mark Coyle reconfirmed Boise State's commitment to the Big East. "When that decision was made five months ago, it gives our program an opportunity on a national level with our institution and what we're trying to do," he said. We feel comfortable with that."

And now it's a reality.