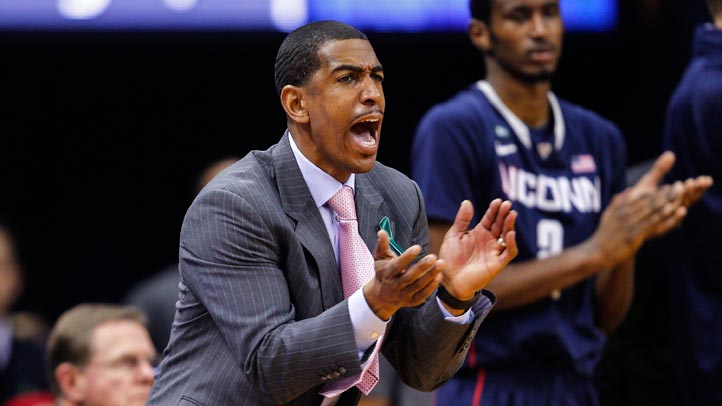 Freshmen Kentan Facey and Amida Brimah are the frontcourt future for the UConn Huskies. For now, like so many Huskies before them, they're honing their game in the Greater Hartford Pro-Am.

The New Haven Register's David Borges took in the action Sunday night and came away with this impression: "Both players, without question, need to put on weight and get stronger. Both are a bit raw, and it all was exposed against the older, bigger, stronger competition."

It's a common scouting report for 18 and 19 year olds making the transition from high school to college. Borges calls Facey the more polished of the two, but wonders if Brimah could comparisons to a Hasheem Thabeet back when he was a UConn freshman. Borges actually put that question to AJ Price, Thabeet's former teammate in Storrs who now plays for the Wizards.

"Without a doubt," Price said. "You hate to compare somebody to somebody, but that's the first thing you see. I watched Hasheem be the same way when he first came here, not really knowing how to use his body, know how big he is. He has the same problems right now, but he has a good basketball IQ, which is unteachable. I think once he gets in there with the coaching staff, he'll be fine."

Coach Kevin Ollie recently told a group of reporters what fans already suspected: Shabazz Napier, Ryan Boatright, Omar Calhoun and DeAndre Daniels will be his starters. That leaves the one frontcourt spot for Phil Nolan, Tyler Olander or even Facey or Brimah.

That's why we're all here, that's why we play the game, to be the best we can best we can be and be in a good situation," Facey said.

From the perspective of late July, the 2013-14 Huskies are long on experience but short on depth. That could change depending on how fast Facey and Brimah adjust to the college experience.