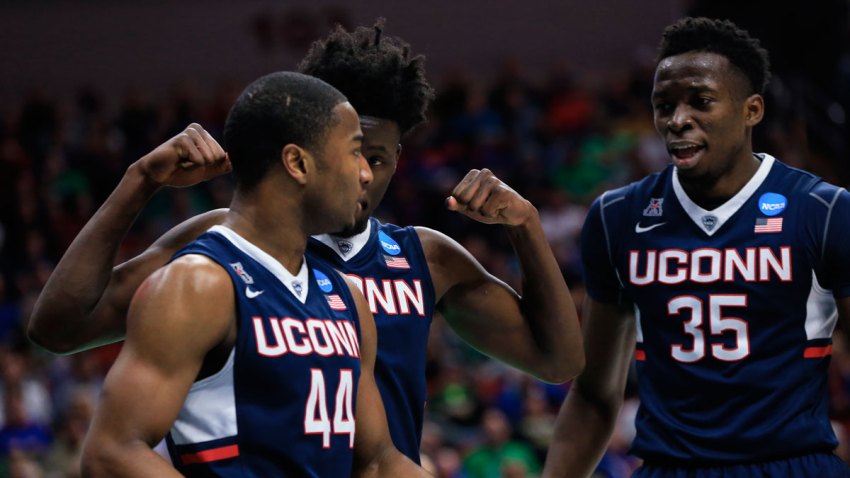 Center Amida Brimah and guard Rodney Purvis will return to UConn for their senior season in 2016-17, the school's assistant athletic director said.
In April, Brimah and Pruvis, submitted their names to the 2016 NBA Draft in order to be able to work out for professional teams and receive feedback on their draft status.
However, both players hired an agent in order to complete the removal of paperwork by May 25 in order to retain their college eligibility, the school said.
Daniel Hamilton, the third Huskie submitted to the NBA Draft, has retained an agent and will be ending his college basketball career.