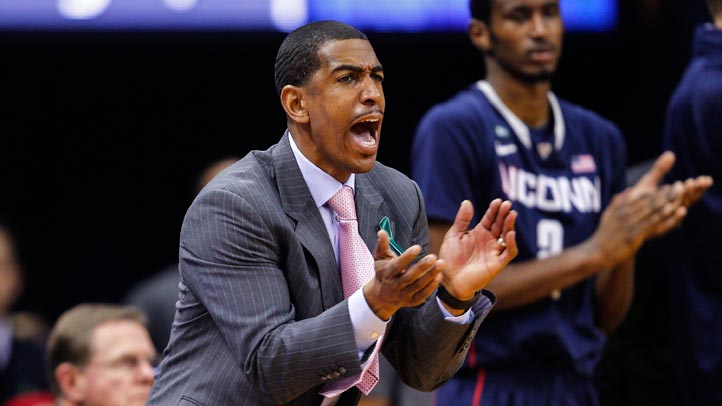 We've heard plenty about incoming freshmen Kentan Facey and Terrence Samuel, the big man and point guard headed to UConn this summer as part of the 2013 recruiting class. But now there's a third member of the group: 6-11 center Amida Brimah out of Miami, Florida who made it official Monday when he signed his letter of intent.

Brimah committed to Kevin Ollie's program back in January after visiting Storrs. Brimah, like Facey, is a relative newcomer to basketball. Born in Ghana, he played soccer for most of his life and didn't take up organized basketball until several years ago. Either way, Ollie was ecstatic about the addition.

"Amida was one of the most passionate basketball players I saw during the entire recruiting period, and I fell in love with his passion for the game," the coach said according to the Hartford Courant. "He showed leadership both on and off the court, and then he was the best player in the game."

Brimah may arrive in Storrs short on experience but the potential is clearly there. As a senior at Archbishop Carroll in Miami, he averaged 16 points, 11.7 rebounds and 7.2 blocks per game. He also shot 68 percent from the field.

"We think Amida can be another in the long line of outstanding UConn big men," Ollie continued. "He's a terrific shot-blocker and rebounder. He's obviously got to get stronger, but he's got a chance to make an impact right away. I love the fact that he is dying to get up here this summer.
"With Amida joining Kentan and Terrence, we think we have three new players coming in who can all help us," Ollie said. "What I like best is they each have a relentless motor that just keeps going. They are excited to play basketball."