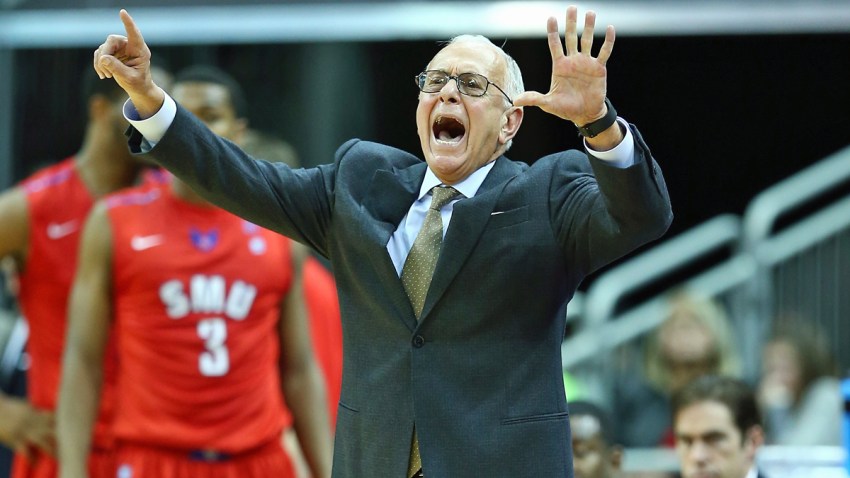 Before Sunday, UConn and SMU last met on Feb. 14, and the Mustangs' version of "would you be my Valentine?" included a 73-55 beatdown. Two weeks later in the rematch, Rodney Purvis scored a career-high 28 points and the Huskies beat 21st-ranked SMU, 81-73.

The Turnaround -- UConn has an uncanny knack for putting it all together as spring approaches -- wasn't lost on SMU's Hall of Fame coach, Larry Brown.

"This is a quality win for Connecticut," Brown said, via the Hartford Courant. "I don't know how they'll look at it. They might just think we're SMU, like SMU was years ago. [UConn is] good, you've got [Ryan] Boatright, you've got a shot blocker [Amida Brimah], you've got a freshman [Daniel Hamilton] who is as good as any freshman around. If Purvis and [Omar] Calhoun can play and their big [men] can come in and take fouls ... and they've got a great young coach [Kevin Ollie] that does things the right way."

That's the hope -- Purvis and just about everybody else not named Boatright can step up. Because as Ollie has been preaching for months, that has to happen for the Huskies to make a run. It's also why, as Boatright has pointed out, UConn needs to win the AAC Tournament to guarantee their ticket to the Big Dance. Brown has first-hand experience with this, too. A year ago, SMU won 23 games and was overlooked by the NCAA selection committee, instead settling for an NIT bid.

"I don't know if anybody knows what conference we're in," Brown said Sunday, via the Courant. "I don't even know what the criteria is, to be honest with you. I never said anything last year about us not going in because I didn't want to not be appreciative of some other team that got in.

"But when I saw Louisville got a No. 4 seed, and Connecticut and Cincinnati got 7s, Memphis an 8, I knew we didn't have a chance. We were 4-6 against top 20 teams, so I don't understand the criteria, I don't know what a BPI is, or RPI. … You ask somebody, they [consider injuries], you ask somebody else, it's how you're doing at the end of the year. I just hope we have somebody in the room that realizes there's some quality teams in this conference."

Brown's not alone.