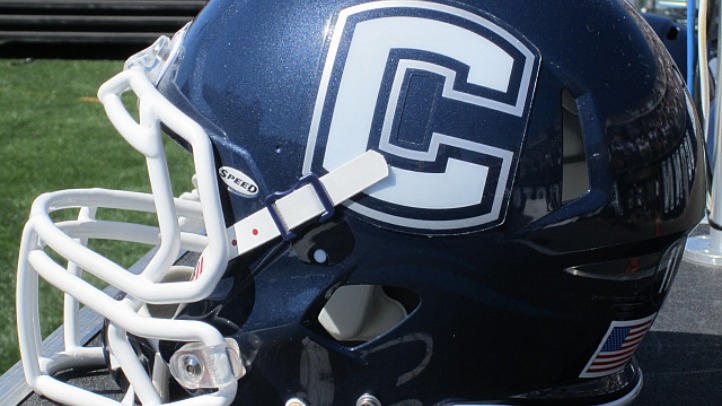 The UConn football program continues to make over the coaching staff. George DeLeone conceded his offensive coordinator job -- and the play-calling duties that go with it -- to T.J. Weist, the former Cincinnati wide receivers coach who officially joined the program this week.

On Wednesday, Kermit Buggs was named the Huskies new running backs and special teams coach. He'll replace Clayton White, who left for N.C. State. Buggs was previously the secondary coach at Penn St. and the defensive coordinator at Lock Haven University.

So how will he transition from working on the defensive side of the ball to coaching running backs? Turns out, it won't be anything new for Buggs.

"Actually, when I was a [graduate assistant] at Penn State I coached running backs and then I played quarterback at Norfolk State University and I've coached offense pretty much all my life, so the switch to defense was something new for me," he said in a conference call with reporters. "It's coming back home for me. It's another opportunity to get back to offense, but also an opportunity to work with special teams, which I did at Penn State also. Offense is really what I do. It's home for me."

The Huskies' running game faltered in 2012 after Lyle McCombs had an All-American season as a freshman in 2011. Buggs plans to fashion a running game that complements whatever Weist wants to do as the offensive coordinator.

"Whatever T.J. dials up and the offensive staff puts together, we will be prepared to do as running backs," Buggs said. "[The running backs] have to be one of the most versatile athletes on the field. They have to be able to block, they've got to be able to catch and they've got to be able to run. We want to make sure they can protect the football, catch the football and protect the passers. Basically, my style is making sure we have to most well-rounded backs."

And if Weist can help make the Huskies a well-rounded offense, even better. Because predictability became this unit's biggest weakness in recent seasons.