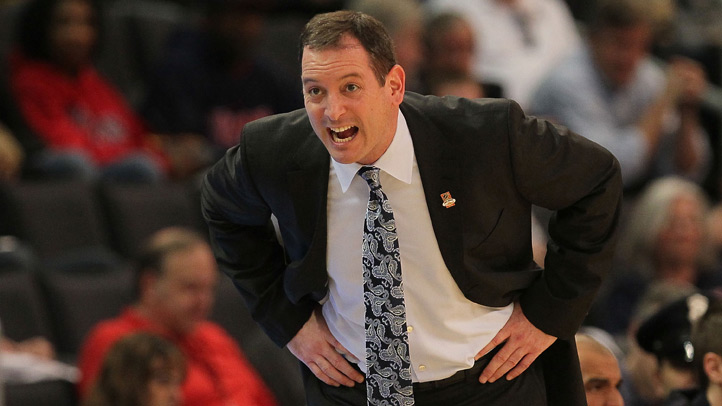 It seems that everybody has an opinion on recently fired Rutgers men's basketball coach Mike Rice, who was videotaped physically and verbally abusing his players. On Thursday, we brought you Geno Auriemma's comments on the matter, and today we'll share Jim Calhoun's.

Not surprisingly, despite being known for his explosive nature on the bench, Calhoun -- like Auriemma -- says Rice went too far.

"I yelled at a kid wrongly, yeah -- all of us use different motivational tactics," said Calhoun via the Associated Press. "Maybe (holding) practice at midnight ... But you can't ever put your hands on a player. … We are talking about a level of crossing the line and making a human being feel so small."

But Calhoun wasn't the only hard-nosed, old-school coach who felt that way. Some of his Big East counterparts voiced similar concerns.

"It's just not right. Throwing the ball, that's unbelievable," said former St. John's coach Lou Carnesecca,

And former Georgetown coach John Thompson added, "Don't tell me that's the old way. That's the wrong way."

The difference between Rice and everyone else mentioned above? Rice hasn't come close to being successful. Oh, and now he's been fired, too.