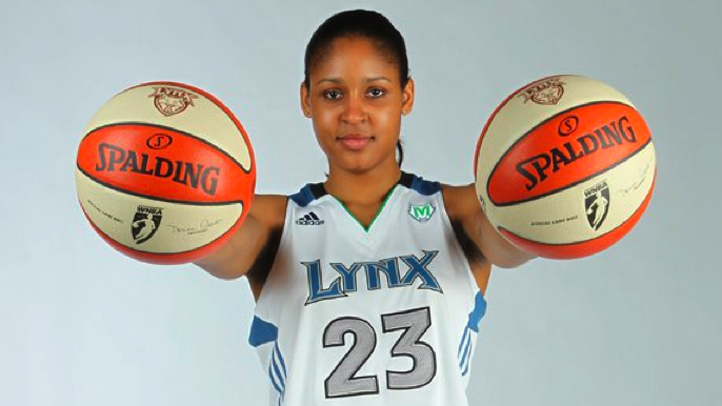 Maya Moore has probably been referred to as the "Michael Jordan" of women's basketball at some point in her storied college basketball career. But it turns out, that's not just hyperbole. In addition to her on-court abilities, which have translated nicely to the WNBA, she not only started in the All-Star game but has one of the best-selling jerseys, too.

That's the just tip of the marketing iceberg; In May, Moore signed with the Jordan brand, the first female athlete to do so.

"When my agent told me that Jordan was on the table and was very interested in having me be a part of their team, that was one of those opportunities where you don't really realize it until it kind of hits you moment by moment," Moore said in a telephone interview, according to Jorge Castillo of the New York Times News Service.

Castillo adds: Although other WNBA stars like Lisa Leslie, Sheryl Swoopes and Candace Parker have signed endorsement deals with brands like Adidas and Nike, Jordan's decision to sign Moore could be a breakthrough for female athletes looking to achieve greater marketability.

"It's definitely an accomplishment," said Bob Dorfman, the executive creative director for Baker Street Advertising. "It's a coup for her. It is a prestigious brand. It certainly gives her a leg up in the marketability category among female athletes."

Also not hurting: her standout career at UConn, her charisma, and, of course, her basketball skills. Whether Moore becomes a household name outside of Connecticut and hardcore WNBA fan circles is yet to be determined, but it would surprise absolutely no one if she pulled it off.