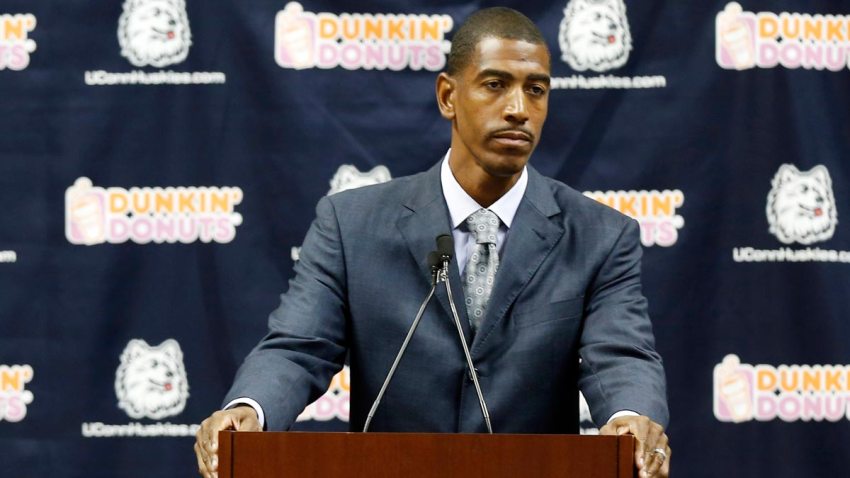 It's official: Sam Cassell Jr. and Daniel Hamilton have signed to play for the Huskies beginning in the 2014-15 season.

"I'm very pleased and excited to have these two young men joining our basketball program," coach Kevin Ollie said in a statement released by the school. "They are excellent players and more importantly, high-character people. I expect both Sam and Daniel to do great things at the University of Connecticut."

Details about Cassell, Jr., who is the son of Sam Cassell (who played with Ollie in the NBA), via the university press release:
Cassell is currently attending Chipola College in Marianna, Fla., for the second year. He redshirted last season but is on the roster this season. In three games, Cassell is averaging 18.0 points, 5.0 rebounds, and 5.3 assists per game. He will have three years of eligibility at UConn after enrolling next fall.
"Sam is just an outstanding guard who can do a number of different things on the basketball court," Ollie said. "He brings a level of maturity after two years in junior college. He'll be a great addition to our team, especially with his experience."

Hamilton, meanwhile, ranked among the top 25 players in the country by most recruiting services. Last season at St. John Bosco High in Los Angeles, he averaged 14.5 points, 7.2 rebounds, and 7.1 assists.

"Daniel is just full of versatility," said Ollie. "He's 6-7 and can do everything. He can play 1, 2, 3 and 4 ...just an exceptional basketball player. It's always great to have a West Coast guy come to the East Coast."