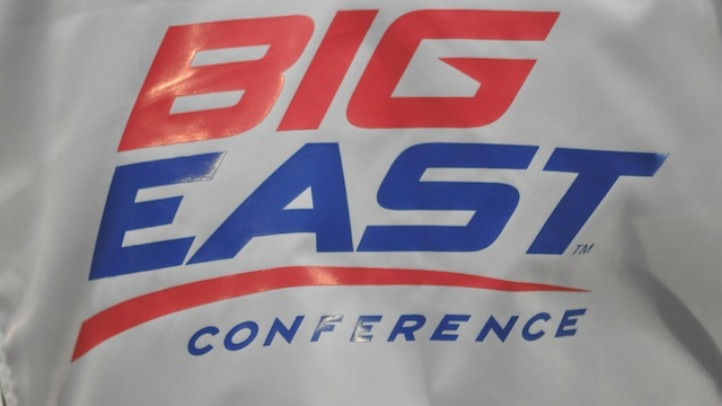 The Big East conference as we've known it for some 30 years is now in name only. And that name, according to an ESPN report, will be taken by the seven Catholic, non-football-playing schools leaving conference to set up shop on their own. In addition to DePaul, Georgetown, Marquette, Providence, St. John's, Seton Hall, and Villanova, the "new" Big East will also include Xavier and Butler.

Details from ESPN's Brett McMurphy, Andy Katz and Dana O'Neil.
The Catholic 7's exit from the Big East is being expedited by Fox Sports Network. The network initially contacted the seven schools and laid the groundwork for them to leave the Big East with the promise of a lucrative media-rights deal, a source said. …

Fox Sports Network's deal with the Catholic 7 is expected to be worth at least $3 million annually per school, sources said.

It's unknown how much it will cost the Catholic 7 to keep the Big East name.
It gets worse for the conference we're currently calling the Big East and its members: "The departure of the Catholic 7 schools, which would officially begin their new league on July 1, also could mean Notre Dame joins the ACC this summer instead of 2014."

Anyway you look at it, this is horrible news for UConn, one of the original Big East programs. Now with no options other than to pray for salvation in the form of an ACC invite, all the Huskies can do is sit there and take it. While things appear bleak, there's some sliver of good news, courtesy of SNY.com's John Silver.

"Now, it's time to take a deep breath and figure out where the Huskies are in all of this. This is not football related, so the Big East — or whatever it is called next year — will have its football schedule meaning Louisville and Rutgers will be in the league next year. After that?"

After that, who knows. UConn is out of options and so, too, it seems, is the Big East.