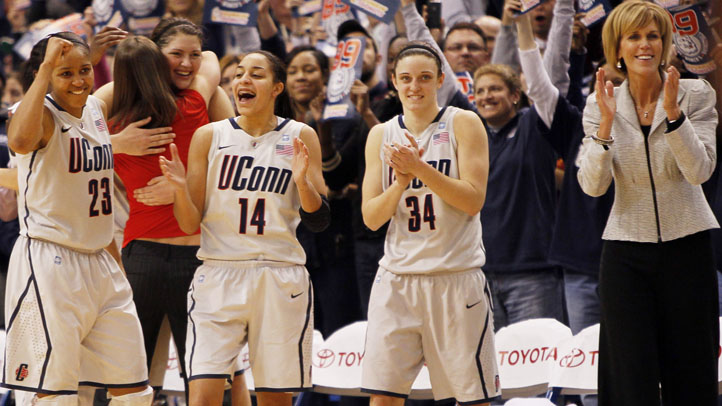 Breanna Stewart, Kia Nurse and Geno Auriemma weren't the only current members of the Huskies thankful for an opportunity to compete in the FIBA Championship in Turkey last week. There's also Auriemma's longtime assistant, Chris Dailey, who served as associate head coach for the national team.

"It was great," Dailey told the New Haven Register's Jim Fuller about the experience.

"Anytime you have a chance to do something with USA Basketball and something for your country, it is a great experience and a great opportunity. For me to be able to be around our former players and being there with Stewie having her first experience at that level and I always enjoy spending time with players that we played against like Seimone (Augustus), Lindsay Whalen, Brittney Griner so it is nice to see them in a different environment.," she told the Register.

Dailey also talked about what the experience meant the freshman Nurse.

"Kia is coming to us certainly not as a typical freshman having played the level competition (with the Canadian national team)," Dailey said. "She is coming here with a lot of confidence, a lot of experience. For Stewie, I think it will help. It is eye opening to see what 10 years down the road is going to be like for her. Playing against professionals, how tough you have to be and how physical of a game it is, how skilled you have to be, I think that was great for her to learn," Dailey told the Register.

The Huskies, meanwhile, will officially begin their two-time title defense on Oct. 15 when they hold their first practice.