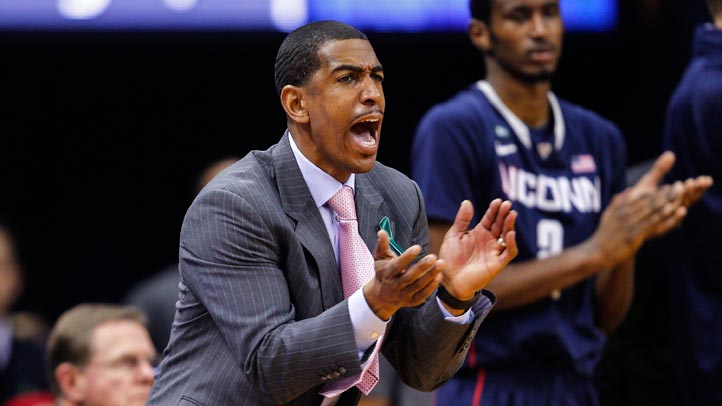 Just in case you were wondering if there were any loopholes that would afford the Huskies the opportunity to play in the postseason, let us disabuse you of that notion right now. The NCAA banned UConn from the 2013 tournament because of substandard Academic Progress Rates (APR).

And Big East commissioner Mike Aresco said last month that the Huskies aren't eligible for the conference tournament, either.

Which leaves the CollegeInsider.com Postseason Tournament -- the CIT -- which is where teams who miss out on the NCAA and NIT for more conventional reasons end up. Last season, Mercer beat Utah St. in the championship game.

Given that the NCAA doesn't oversee the CIT, would it be an option for the Huskies, a workaround to the postseason ban? The short answer: nope.

In a recent mailbag post, a reader asked the Hartford Courant's Dom Amore just this, and here's his reply:
This comes up a lot. The answer is no, UConn cannot play in any postseason tournament. Although the CIT is not under the governance of the NCAA, it is sanctioned by the NCAA and therefore plays by its rules.

This note is on the CollegeInsider.Com Postseason Tournament website:

The NCAA and the National Association of Basketball Coaches have been consulted throughout and are fully aware of the parameters and guidelines established by CollegeInsider.com.

The CBI operates in similar fashion; these tournaments need their relationship with the NCAA.

Also, it would be hard to see what UConn would gain by playing in one of these tournaments in any event. So the postseason ban, for UConn in 2013, means all postseason.
So there you go. Unless Kevin Ollie can get his hands on a time machine, come March and April, the Huskies will be sitting at home with the rest of us.