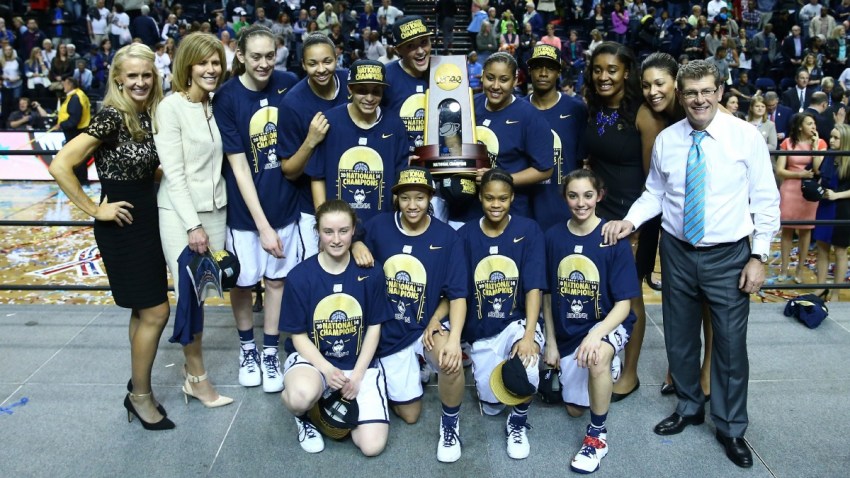 The UConn women are hoping to beat Notre Dame for the second national basketball championship title in a row and the U.S. Senators for the two states are placing a wager on the game.
Connecticut U.S. Senators Richard Blumenthal and Chris Murphy have made a friendly wager with Indiana Senators Dan Coats and Joe Donnelly on tonight's game between the UConn Huskies and Notre Dame Fighting Irish.
Senators Blumenthal and Murphy wagered an array of sweets from Munson's Chocolates from Bolton on the Huskies, who are in the running for a third consecutive national championship and their 10th title in program history.
"The UConn women are once again rolling with unstoppable momentum," Blumenthal said in a statement. "The Huskies have never lost a championship game, and with a win tonight, Coach Auriemma can tie the great Coach John Woodmen's record of 10 national championships. I'll be rooting for Coach Auriemma, Breanna Stewart, Morgan Tuck, and a Huskies roster stacked with talent tonight, and I look forward to enjoying treats from Indiana after UConn wins. The Huskies are heroes – winners on and off the court."
Senators Coats and Donnelly have staked a basket of goods from South Bend Chocolate Co. on the Fighting Irish, who are appearing in their fifth straight Final Four.

"It doesn't really seem fair to keep fleecing the Indiana delegation like this, but I will run out of Easter candy in a few weeks, so this new supply of chocolate will be very welcome," Murphy said in a statement. "Notre Dame is a good team, but UConn has looked fantastic all tournament, so I'm looking forward to a big win tonight."
When the two teams faced off last year, UConn won, 79 to 58.