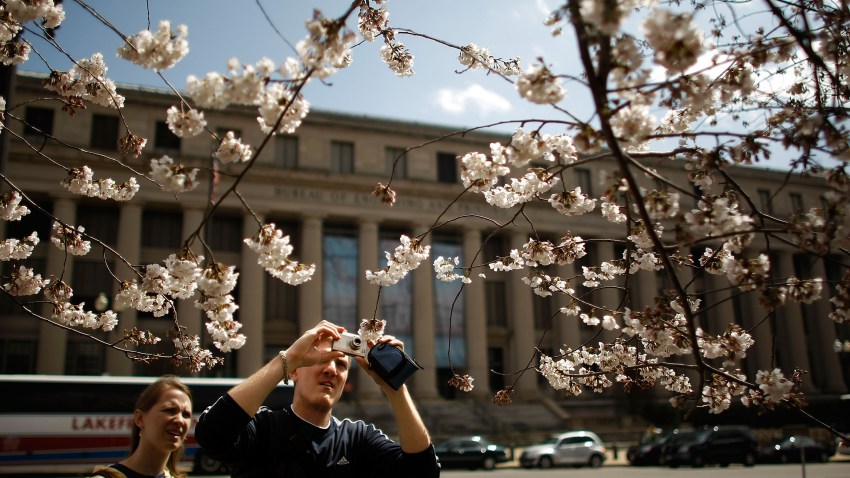 Bad news: Junior forward DeAndre Daniels declared for the draft Friday. One of the most athletic players to come through the program in several years, when Daniels was on his game he was unstoppable. He struggled with consistency during his three years at UConn, but if he can regularly tap into that potential in the NBA, he'll have a long career.

"I just felt like this was the right time for me," Daniels said in a statement released by the school. "I sat down with my family and we discussed it and everyone agreed, but the final decision was still mine and it was hard. I had a great career at UConn and I wouldn't change it for the world, and to go out on top like we did makes it even better."

Good news: Ryan Boatright, the other half of the Huskies' backcourt tandem that included all-everything Shabazz Napier, will return for his senior season. It's a huge decision, perhaps more important than Daniels coming back to Storrs.

"I couldn't be happier that Ryan will be back with us next season," coach Kevin Ollie said, via BND.com. "Not only for his terrific basketball talents, but to provide tremendous senior leadership for us, both on and off the court. The growth and maturity he has shown throughout his career has been wonderful and I expect that to continue as he works toward his degree."

Boatright has improved in each of this three seasons, and in 2014-15 he'll be the unquestioned leader on a team fresh off its second national title in four years. Rising sophomore Terence Samuel, transfer Rodney Purvis, and incoming freshman Sam Cassell Jr. will join Boatright in the backcourt.

In the frontcourt, incoming freshman 6-7 Daniel Hamilton, who knows Daniels from California, could make an immediate impact, and there will be expectations for rising sophomore Kentan Facey, who didn't contribute nearly as much as a freshman as some expected .

Whatever happens, Ollie sounds sincerely happy for Daniels and the next phase of his basketball journey.

"DeAndre has made an enormous contribution to the success we have enjoyed at UConn, both on the court and in the classroom," Ollie said. "Besides being an outstanding basketball player, he is a quality young man. We wholeheartedly support the decision he has made and wish him nothing but success as he moves ahead with his basketball career. He will always be part of our UConn family."

Daniels becomes the 16th UConn player to leave school early for the NBA. Jeremy Lamb and Andre Drummond last did it following the 2011-12 season, and Kemba Walker left Storrs after that improbable championship run in April 2011.