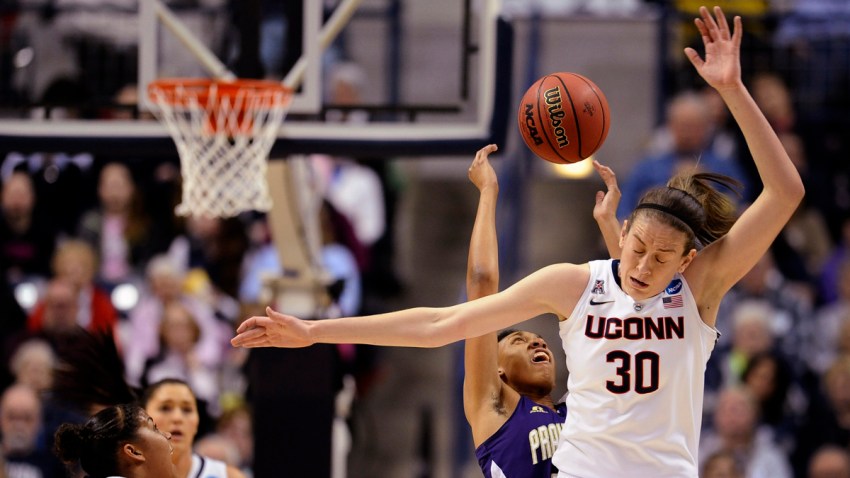 It's rarely the case that a 21-point loss would have a coach overjoyed but that's exactly how Dayton's Jim Jabir feels following his team's 91-70 loss to UConn in the Elite Eight on Monday night.

But the final score doesn't tell the whole story. At the half, the Flyers led 44-43 and were shooting 51 percent. As Geno Auriemma feared, they were a matchup nightmare, and spent much of the first half draining 3s from various points on the court. The Huskies made an adjustment at the break, went on a 15-3 run to start the second half and that, for all intents and purposes, was that for Dayton; the Cinderella story lasted 20 glorious minutes and then everything came crashing back to earth. But Dayton will always have those 20 minutes, and that's what Jabir is excited about.

"That was fun," Dayton he said afterwards, according to the Hartford Courant. "I'm really proud of our guys. We competed, we weren't intimidated. That's the best team in the country, bar none. That was fun. For a long time, we hung around with them. This was a great day."

But this is about more than one game. This is about building a program, something Auriemma hasn't had to worry about for decades.

"A lot of recruits are calling us, are calling me," Jabir continued. "I would hope that the exposure helps us."

It certainly won't hurt. And neither will observations like this from the best coach in the country.

"This is probably one of the best teams we've played in the last five years," Auriemma said.