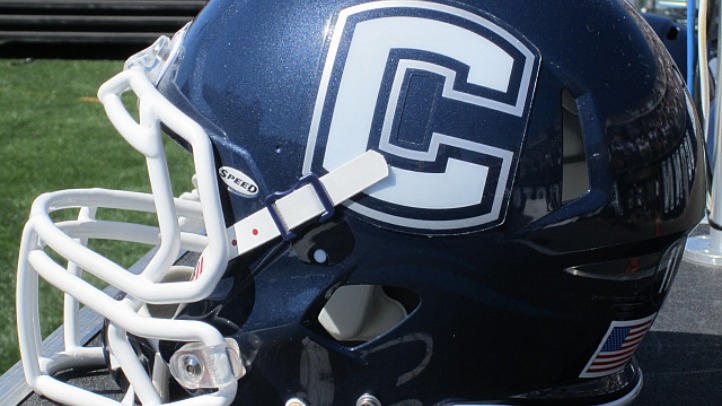 Athletic director Warde Manuel spoke about it in his end-of-season meeting with coach Paul Pasqualoni and Tuesday it happened: George DeLeone, the Huskies offensive coordinator the last two years, has been reassigned and a yet-to-be-named assistant will take over the play-calling duties.

Officially, DeLeone now has the title of associate head coach and he'll continue to work with the offensive line.

"I continue to be excited about the direction of our offense and I look forward to continue to work with the offensive line -- a position group that I have been passionate about my entire coaching career," DeLeone said in a statement Tuesday (via the Hartford Courant). "The new role of associate head coach is a new part of my job that I am eager to take on."

The Courant's Desmond Conner writes that former Cincinnati wide receivers coach T.J. Weist is the leading candidate to replace DeLeone.
Weist has been on campus and is believed to have had at least two interviews. Weist is a 24-year veteran who has coached 14 college players who went on to become NFL wide receivers. He was an offensive coordinator at Western Kentucky from 2003-06. His hiring could become official within a week, according to a source.

Weist, 47, also is expected to coach the wide receivers. In 2010, Weist coached two All-Big East receivers in Armon Binns and D.J. Woods. Both had more than 1,000 yards receiving that year. Matt Cersosimo, the UConn recruiting coordinator, currently is the wide receivers coach.
Since joining the UConn staff prior to the 2011 season, DeLeone's offenses have ranked near the bottom of the nation among FBS schools: they were 108 out of 120 in his first year and 110 out of 117 in Year 2.