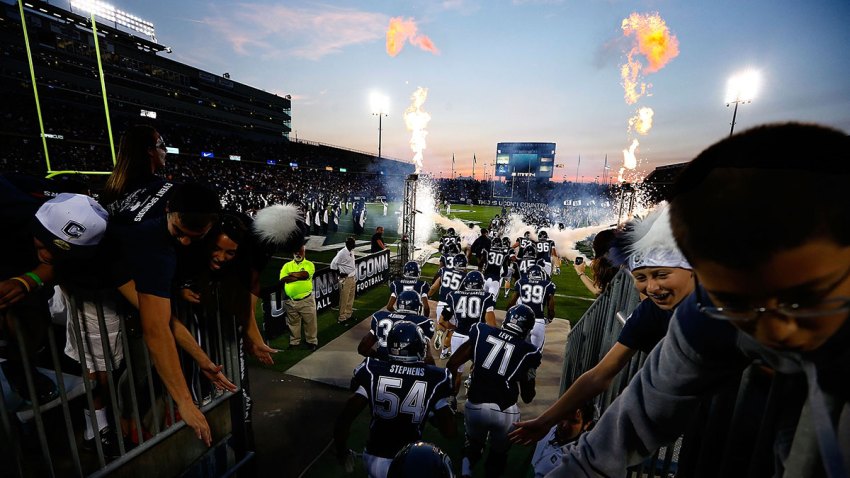 When Bob Diaco was hired last December he inherited a team that went 3-9 in 2013 -- including nine straight losses to begin the season -- and was a combined 10-12 in the two seasons before that under Paul Pasqualoni.

Ideally, a new coach brings a new philosophy and with it a renewed commitment to winning. The reality is that programs are rarely turned around in just a few months, something Diaco fully understands as the Huskies prepare for their season opener Friday against BYU.

"You can't wave a magic wand and turn the team into something before it's ready to," Diaco said, via the Hartford Courant. "Things take time. ...

""So, you get a defense called and you learn where you're supposed to stand, not only your horizontal alignment but your vertical alignment, and you learn what your key is and you learn what your assignment is," Diaco continued. "That would be somewhere between remedial and 100 level; 100 level is they're going to run and they're going to pass the ball and you know your assignment and you don't take a false step on the key to do your assignment. Now you know you're operating at 100 level, but there's so much more that you need to do as you become a better, more productive player."

Then there's the 200 level -- "Make that change without the coaches doing it for you; you did it yourself. We call it our toolbox. That's a 200 level." Followed by the the 300 level -- "All I'm waiting for is my key to move so I can get into the play that I already know it's going to be. That's 300 level."

And once the player has all that down, they've reached the 400 level.

"I've got it all. I've used my toolbox. I've seen the formation. I know the three or four plays it's going to be," the coach said. "As soon as my key moves, I'm going to run into the play. ... Ball is snapped, key moves, I'm already on my way there. That's how you make a lot of plays. That's when you're operating at a 400 level."

Diaco knows that the Huskies have a long way to go after several years of mediocrity. And we'll all found out together just where this team is starting Friday night.