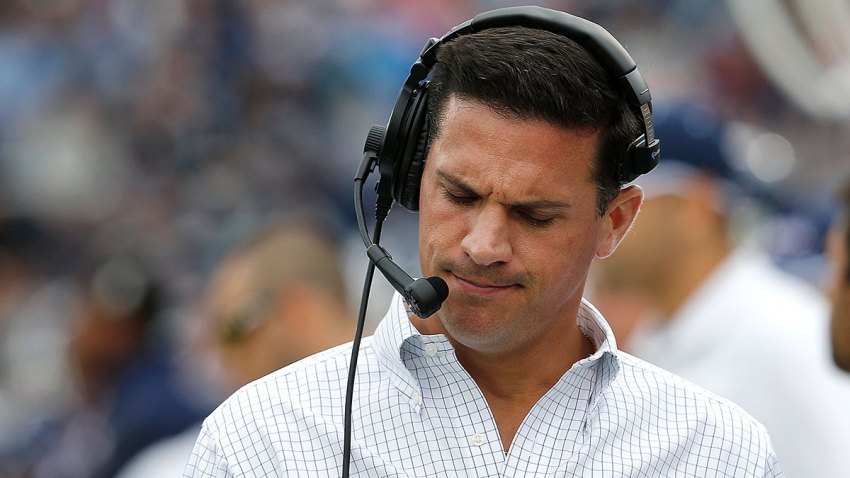 Coach Bob Diaco's decision to abandon the passing game was the primary storyline coming out of Friday night's loss to USF, but that's not the only reason the Huskies continue struggle. We've talked about it several time in recent weeks and Diaco talked about the unit Tuesday, ahead of this weekend's matchup with the upstart Temple Owls.

"They're working at it, it's probably fair to say from a moving parts it's easier to move faster on defense than it is on offense at the beginning of the development phase," he said. "They're working hard, Coach Poindexter and company are doing a great job putting realistic plans together for them that gives them a chance to execute, keeps it simple. They're operating at much less than full speed from a book standpoint, from an installation standpoint. There's a lot of things that we would like to be doing that we can't yet. He and his staff are doing a nice job with installation and call patterns to those guys can execute to their full talent."

We'll repeat what we've said countless times in the last month: This is a process. Diaco knows this and he keeps reminding us just in case we forget. But that doesn't mean there aren't glimmers of hope.

"I'm so excited about (our young defensive players)," Diaco said. "Foley (Fatukasi) played his best game on Friday night, I'm looking forward to him participating more. Kenton Adeyemi, Cole Ormsby, these guys are going to be around here for a long time. Those three, plus Mikal Myers, Julian Campenni, Vontae Diggs played a bunch, Luke Carrezola played a bunch. Junior Joseph made a big impact on the game from inside linebacker. So it's exciting."

Temple comes to Rentschler Field this Saturday at noon.