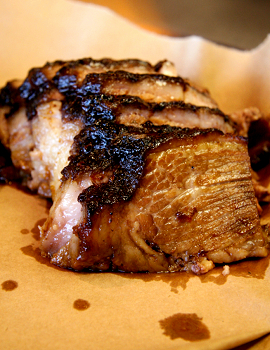 Bob Diaco has a plan, one that he's been putting in place since December, when the University of Connecticut hired him to be its football coach. He's tasked with turning around a program that went 3-9 last season and 5-7 in the two seasons before that. Now he's days away from the start of his first training camp, and for anybody even half-paying attention, he's fired up.

But there's more to winning than enthusiasm. Diaco has spent part of the off-season instilling in his players what it means to be successful, despite the recent lack of it not to mention the constant reminders. For example, on Tuesday, the Huskies ranked 9th out of 11 teams in the AAC's preseason standings.

"I'm not going to say [the players] aren't thinking about it because that's a development piece that I still need to have a teaching moment with them," Diaco said from AAC media day. "So if you ask them the question, they might give a different answer than I'm giving. It has no bearing. It will not be brought up. It's of no weight or a concern to our team for 2014. I'm not going to say we're not going to read it; I'm not going to say they're not going to talk about it; I'm not going to say they're not going to talk about it in the locker room – but it can't be an energy for us.

"We need to be very guarded and careful with what we use to take and walk down our path. The energy necessary to do the things necessary to create a successful team is what we're talking about and that's not one of them."

As for how Diaco plans to keep everyone focused it starts with stairs. Confused? The coach explained Tuesday.

"If you've ever been to the backside of the Burton Family Football Complex, I've never walked those stairs with the players to go to practice," he said, via the Hartford Courant. "If I look down the road until the end of August or September or October or November, I am going trip over one of those stairs. ...

"I'm definitely going to need to focus on those stairs," Diaco continued. "I know it's just imagery with humor in it, but it's a fact. Camp is going to intensely focus on a task with a collection of people that are there to intensely focus on a task. That's what we do and that's a big reason I can't wait to sequester ourselves with the coaches and the team for the duration of the time."

Translation: Don't get caught up on the hype -- preseason polls, individual honors or anything else -- and focus on what's right in front of you.