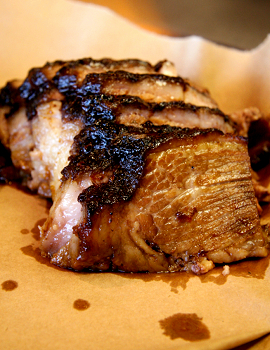 Lyle McCombs is no longer be with the team and first-year coach Bob Diaco seems content to move ahead with the players he has.

"I don't know what I can say," the coach said of McCombs (via the New Haven Register). "He has not met the expectations set forth by the group and for that he won't be moving forward with us."

Diaco did say he expects everyone else to be back once training camp starts next month. As for who will replace McCombs, Max DeLorenzo is the obvious choice -- although he and Jazzmar Clax are now the only returning backs with game experience. Still, Diaco seems unconcerned.

"We've got six scholarship players at the position that all have aptitude, three older players and three brand new guys coming in," the coach said. "The tailback issue is not going to have an issue functioning."

So there you go.

Diaco, who seems to be big on rewarding hard work, did just that recently when he informed three walk-ons -- Chris DeBerry, Dominick Manco and Justin Wain -- that they would be receiving scholarships.

"It is awesome," Diaco said. "It is the best, it reaffirms everything we are talking about. It gives an indication of the DNA and character of the team and our coaching staff. You put something in and you are going to get it back out, it is not like we are just going to use and use. We could sign more guys but those guys earned that opportunity. Both Dominic and Justin are going to play in the games. Chris is being rewarded for being a great teammate."

So how did Diaco break the news?

"I told the team," he said. "I told them collectively together as a team. There were guys in the room crying it was that important to the team. They were jumping around, celebrating, hugging, crying. It was a very emotional outpouring response by the whole team. It was one of the more awesome moments we have had as a team together. "

In case you're wondering, none are running backs. DeBerry is a defensive back, Manco is a long snapper, and Wain is a punter.