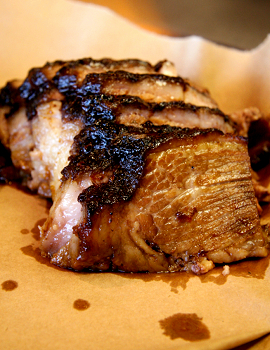 We said it often during the Paul Pasqualoni era and while it's not particularly insightful or original, the truth remains, perhaps more now than ever: Recruiting is the lifeblood of any big-time college program. So for new UConn football coach Bob Diaco, National Signing Day was about more than his first recruiting class, but a symbol of where the program is headed after back-to-back five-win seasons followed by a three-win effort in 2013.

Unfortunately, the national scouting services didn't think much of Diaco's first recruiting haul. According to Scout, the incoming freshman class ranked 119th out of 125 schools and last in the AAC. Rivals wasn't much better, ranking the Huskies 111th. And 247CompositeRankings had the school at 100th.

The takeaway: Things will almost certainly get worse before they get better. Or at least that's the perceptions since almost every other FBS program has a better recruiting class, at least from the perspective of February.

Not surprisingly, Diaco is unconcerned about all the media noise judging UConn's recruiting success or failures hours after a bunch of high school kids announce their college plans.

"Personally, I have nothing really disparaging to say about the recruiting services," Diaco said, via the Hartford Courant. "There are some guys that really have a handle on how to evaluate players and some guys that don't. There are some guys who are just trying to make a buck. There are some services that as a recruit, if you engage the service, your rating goes up. If you are a recruit that doesn't engage the service, then your rating doesn't go up. So it has very little to do with your prowess on the field and a whole more to do with wanting to be part of the recruiting world.

"If that's the case and that's prevalent, which it is, then how is it credible in any way, right?"

And that's sort of the point: If predicting which college stars will have success in the NFL, how can recruiting services have a realistic chance to know how a bunch of 18-year-olds not yet done growing -- both mentally and physically -- will evolve during their college years? And that doesn't even account for the level of coaching that might determine their football futures.

Then there's this: As the Courant's Jeff Jacobs points out, it's not like the recruiting services have ever been particularly kinds to UConn recruiting classes. "Over 13 years, the Rivals average for UConn is 85th in the nation. That's not good. According to Rivals, the 2007 and 2013 classes, both at 65, were its best. The bridge year when Paul Pasqualoni took over from Randy Edsall in 2011 [102nd], and 2002 [104th], were the worst before 2014."
On paper, UConn doesn't look like much. But the Huskies' success has never been about landing top recruits anyway. Like it or not, this isn't Alabama or LSU or Baylor. A fact that isn't lost on Diaco.

"What we have is our needs," the coach said. "Let's say you are a four- or five-star recruit and you are a cornerback. If we don't need a cornerback, then you don't have value to UConn. The value is in what our needs are and not in what somebody else says is a high commodity.

"You may not like escargot, right? It's very expensive," Diaco continued. "Beluga caviar. Why wouldn't you have caviar? It's so fancy. It's so expensive. It's so awesome. I don't like it. I put it in my mouth and it doesn't taste good. So I'm going to have a cheeseburger. By that rational, we put virtually no, zero, nada thought into who has what, who has what stars, who we should recruit based on that information. Zero."