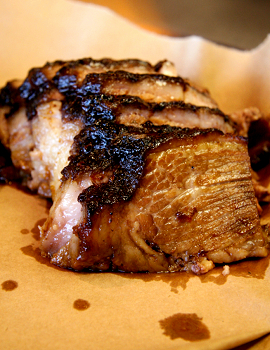 It didn't take long for new coach Bob Diaco to bring energy and excitement to the UConn football program. In fact, the change was noticeable when players stretched for the very first time at Diaco's very first spring practice. It was all about sending a message that these aren't your same old Huskies. The real test comes in the weeks and months that follow; can Diaco get his players to buy in to what he's selling?

And while the coach no doubt has a plan for the long haul, right now he's focused on all the little things that will help him reach those goals.

"Everybody that was supposed to be here was accounted for, here on time and ready and energetic, had the right attitude, the right demeanor," Diaco said after the first practice, via the Hartford Courant. "They sat in meetings appropriately. We kept it in and out. We kept it moving, just like we do. They had great focus, great attitude."

Diaco has 14 practices and the Blue-White game to to see exactly what he has in preparation for the 2014 season. And from the sound of it, he's going to expect a lot from this relatively inexperienced group.

"It's still a team that needs to come a long way in caring for each other," the coach conceded. "It's a group that needs to come a long way in understanding effort, energy, energy expenditure and strain necessary to win their individual matchups. It's a group that's an average-to-below average communication group. Positive communication, encouraging communication, demonstrative communication. …

"It's an easily frustrated group when a drill comes off track or they get surprised by something else outside the scope of what they thought. It's a group that has trouble persevering through that adversity and rolling with 'hey, whatever we've got to do, let's do it, here we go. Whatever comes at us let's roll.' That's what we did. It's a group that is starting to understand finishing but has trouble finishing, finishing drills, finishing plays, workouts. So there are a lot of things present that cause losing. It's not just about a collection of players."

It's certainly a different coaching style from that of Paul Pasqualoni, who was fired a month into the 2013 season after back-to-back 5-7 campaigns followed by an 0-4 start.

For Diaco, he understands it's about changing a mindset, one that perhaps got too comfortable with losing.

"We have our culture set and it's posted all around the building," the coach said. "We've tried to shorten those words from a page to four lines to maybe just an acronym so that we can hit them with quick-hitting thoughts and implant that language into their hearts and minds then we have to create activities that enforce that ideology. ...

"It's a finger-touch and feel and every player is a little different and you've got to bring that messaging to the players in different ways," Diaco said.