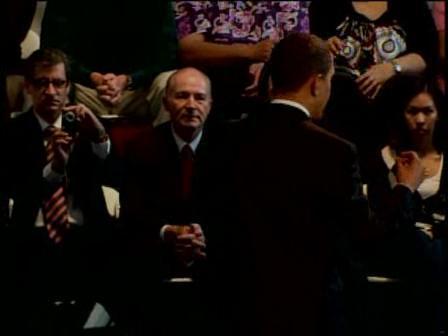 UConn hosts SMU Saturday on Senior Day, in the final game of a season that has had more valleys than peaks. No one knows that more than first-year coach Bob Diaco, who met with the media Tuesday to look for the bright spots in the Huskies' last game, a 41-10 loss to Memphis, before looking ahead to SMU matchup.

"There were some really strong performances (last week)," Diaco said, via the school's website. "I don't want to leave anyone but I said last week I thought Andreas [Knappe] played his best game and I thought this week he played his best game. He played even better than he did last week. He's starting to look like a real offensive tackle. I thought Ron Johnson played well, ran the ball hard. I thought Geremy Davis was finally back to feeling good and feeling full-speed. He is back, you had an opportunity to see him running around and looking like he looks. He's a talented player and a weapon. ...

"On defense, Andrew Adams played an excellent game. Julian Campenni continues to be a force inside, very hard to deal with for the opponent. Graham Stewart had a nice game. Jamar Summers had a lot of pressure on him for a true freshman and I thought he performed really well."

SMU comes to Rentschler Field with an 0-11 record (0-7 in the AAC). It will be the last chance for UConn's seniors to get a win, something that has happened infrequently this season.

"It's been a long season but it's been an appropriate season for us in that the three bye weeks have allowed for extended practice time which we need," Diaco explained. "It's been good to have this season be as long as it is so we're excited to have three more practices and another game. We do focus in our process as we always have, but there is that extra little heartbeat for the seniors. The team wants to be sure that these guys end their careers at home on a day of celebration. Everybody is working appropriately towards that goal.

"[SMU] has some talented players. The punter has been performing well, Deion Sanders, Jr. is a talented returner with a lot of skill. The quarterbacks pose a problem, especially Matt Davis who runs the ball like a running back. That's a challenge where this guy is going to be running all over the place and getting him contained and corralled is an issue. He's got a talented wide receiver corps led by Der'rikk Thompson, a talented player who is hard to cover. And then a strong front, I think led by the nose guard I think but they have two real good linebackers in [Stephon Sanders] and [Jonathan Yenga]. They have a couple of good, young defensive linemen who give great effort."

A win would give UConn three on the season, matching their total from a year ago when they started 0-9 before winning three in a row.