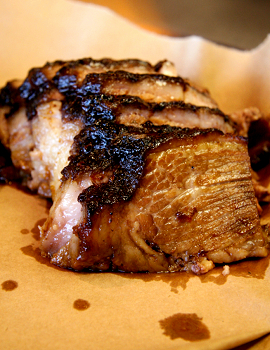 As promised, new UConn coach Bob Diaco met with the assistants Monday, and according to the Hartford Courant, he will only keep one of them, Mike Foley, on his new staff.

"Through all the counsel and everyone that I've talked to, players and coaches alike, he was the one consistent name and the one consistent evaluation that fits with the DNA of the program moving forward," Diaco said Wednesday. "And I'm excited about that."

Foley has primarily served as an offensive line coach during his eight years in Storrs, a role he might continue in under Diaco.

As for the rest of the staff, Diaco plans to wait until after the holidays to make those decisions.

"I've worked for people that are like, 'OK, let's get started, here we go, here we go' and then all of a sudden you're going and you say, 'Well, wait a minute. How many more of these am I going to string together? How many more non-weeks of vacation, time spent, building a sandcastle with my young son that I'd like to do?' Well, I can't again," Diaco explained. "I can't ... again.

"Now I'm in this chair. So to me, independent of when this process gets done or not done, I want whoever is coming here to have a nice Christmas vacation. I'd like them to have a nice New Year's Eve and a nice New Year's Day. So let's say, when that's done, Jan. 3rd, 4th, 5th, I'd like to think all these processes could be done and they could be on their way to campus."

Diaco, 40, has cut his teeth at the highest levels of FBS football, serving as Notre Dame's defensive coordinator -- including a Jan. 2013 appearance in the national title game -- and it's that experience that athletic director Warde Manuel hopes translates into immediate success at UConn. This reality is not lost on Diaco.

"A big component of just growing up and maturing is self-control and managing emotions," he said. "And people say the game and workplace is no place for emotions. I don't agree with that. I think emotions create action. ... They're going to elicit some sort of action, so you need to control your emotions and have self-control, which tempers a guy like me who's excited and excitable and energetic, Type A, and go, go, go. ... With too much self-control, you end up kind of presenting yourself as really working hard to be unlikable. I think somewhere in the middle, if we can achieve that."