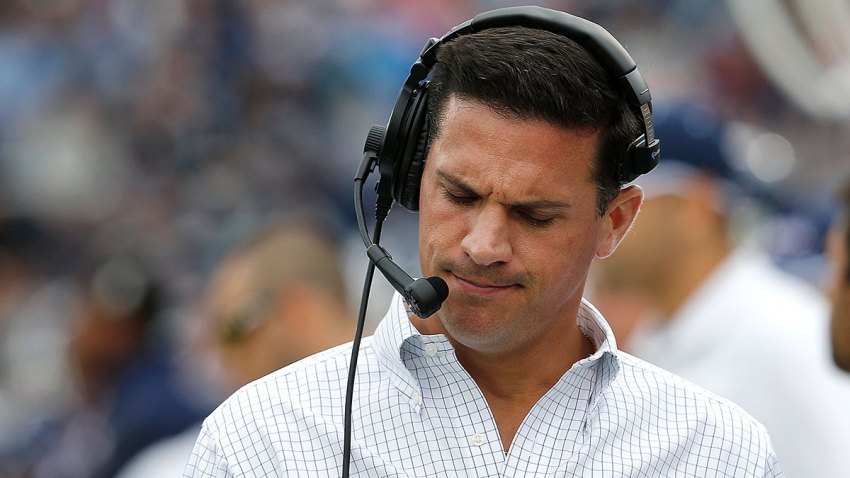 Bob Diaco's first season couldn't have gone much worse; UConn finished 2-10, and on Saturday, it lost to the previously winless SMU Mustangs.

The last time UConn lost 10 games? 1977. The Huskies are officially in the offseason and there's arguably more work to do now than when Diaco arrived 12 months ago. But as has been the case for months, Diaco remains upbeat in the face of a never-ending wave of adversity.

"We've built a team," the coach said Saturday, via the Hartford Courant. "There was not a team here. And like I said in the past, it doesn't represent the tradition and history. The tradition and history is rich with great teams and bleed blue and great alumni, but for a while here we've had a collection of individuals, maybe some position pride and they forged a bond. But as a whole as a team, that has actually just recently jelled. Even after 12 months, it has just recently jelled where I felt like not that we've turned the corner, but we were definitely at it. Even right now with a loss, I feel that way."

It's a start, but for the Huskies to be taken serious in the AAC and beyond, turning the corner will be integral. Diaco understands this, of course, just like he understands that rebuilding is a process.

"We've come a long way in how the players play during the plays, the energy and effort and passion they play with," Diaco continued, explaining how the team has improved this fall. "We've come a long way in respect, respect for each other, respect for our home, respect for our academics. There are so many areas that are changing and improving which is what would lead me to say to the tide is on its way back in," he told the Courant.

"We just still have a few habits that need to be eradicated. You can't change a bad habit. You just replace them. We've replaced a bunch. We've got a few more to go, and we will. The team which we are now is resolute to getting that done. We'll get it done. There is no question. The future is bright. I have no doubt. No one on the team has a doubt."