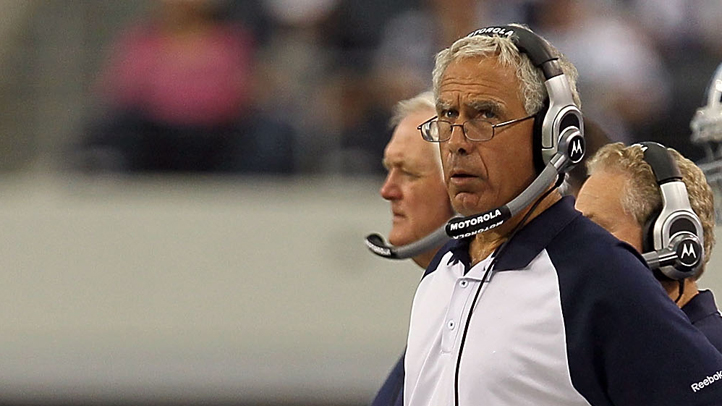 The UConn football season officially gets underway in two and a half weeks when the Huskies host Fordham. In the meantime, there's much to sort out, from the starting quarterback, to depth at running back, to finding somebody -- anybody -- willing to play wide receiver. (Okay, we're exaggerating about the WRs, but it would be nice if the Huskies could go a week without someone transferring.)

The defense and special teams are well established, and whether coach Paul Pasqualoni will admit it or not, both units will be critical to any early season success the Huskies have. Also important -- and something we haven't mentioned in the weeks leading up to the opener -- avoiding penalties.

You don't need to possess otherworldly abilities to follow the rules, just discipline. And it's something Pasqualoni has stressed from the start.

Take reserve sophomore linebacker David Kenney. Considered one of the most mature players on the team, Kenney was thrown out of the Huskies' first practice after fighting with a teammate.

"Coach Pasqualoni always talks about two different types of guys: window guys and mirror guys," Kenney said Friday at UConn's media day, via the Hartford Courant's Desmond Conner. "What happened the other day was a great opportunity for me to take a step and to realize that I wanted to be a window guy; to look in the mirror to see what I could have done a little bit differently.

"In the grand scheme of things the little things cost you big things, so when I took a look at it, had that been a game situation I could have cost my team — regardless whether I was the first guy in or the [second] the reality of it is I was out on the field, there were 10 other guys engaged but I was the one that they saw. That's the way it always is. When I looked in that mirror, I realized I could have cost my team the game. I could have cost us the season. I could have cost us a bowl game. I realize that."

Sometimes teams are good enough to overcome mental mistakes; the 2011 Huskies don't have the offensive firepower to make up for potentially costly penalties. So anything UConn can do before to avoid situations that could negate a big play -- or worse -- take points off the board, will only help them defend their Big East title.

Luckily, the Huskies were well-disciplined under Randy Edsall; in 2010 they were the least-penalized team in the conference. The Huskies averaged 4.9 penalties a game (worth 40.2 penalty yards). And the bottom of the list: Louisville, averaging 7.9 penalties a game (worth 63.8 penalty yards). They'd be well served to duplicate (or even improve upon) those efforts this season.