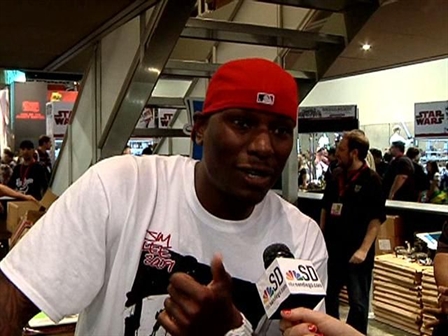 There are few bright spots in UConn's offense, but freshman running back Arkeel Newsome is one of them. And while he hasn't had the fast start to his college career that some had expected, coaches and players can't speak highly enough of him.

"He's a great guy to block for along with all the other running backs," senior offensive linemen Alex Mateas told the New Haven Register's Jim Fuller. "Arkeel has been doing really well. I completely forgot about those little parts in the game against Tulane. I love him and he has a bright future. He kind of keeps to himself but he doesn't have to say very much because he talks with his performance but I love him, he is a great kid."

Newsome lost two fumbles in the loss to Tulane but that means little to offensive lineman Gus Cruz.

"He is a young guy and he running hard," he told Fuller. "All of that is encouraging. I don't really care too much about the fumbles. I appreciate the guys running hard. One of them he was really running hard, put a hand down and next time he will probably keep both hands on (the ball). The other time it wasn't really his fault, he was down (emotionally) because he was young but I think that was a good learning experience for him early. Moving forward I don't think he is going to have those problems as far as turning the ball over. He is going to be more game savvy as far as how to run with the ball and that all comes with experience. I am encouraged to watch him run and it is exciting at the same time."

And these comments come a couple weeks after first-year coach Bob Diaco indicated that Newsome and freshman Ron Johnson would both see more playing time in the backfield.

"Arkeel is a contact-fast player," the coach said at the time. "His playing speed is as fast or even faster than his actual speed. There's a lot of players in the game that when they go in the game they play slower than they run. As contact approaches, they play even slower. Arkeel is unique in that he plays as fast as he actually and may actually play faster than he is actually is. If you timed him running a 40-yard dash on the field as opposed to lining him up in gym shorts and running on a turf field, it might even be faster. That's a unique trait, not everybody has that connection between brain and fine motor skills."

Now it's just a matter of taking what coaches and players have seen from Newsome on the practice field and putting it to use during games.