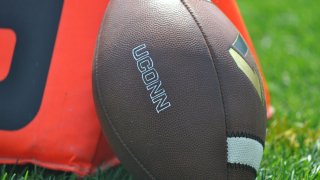 UConn Athletics announced Friday the football team has agreed to a series of games with Utah State and Buffalo.
The two-game series with the Aggies will mark only the second and third times the teams have ever met. UConn lost to Utah State 38-31 in their only meeting back in 2001.
UConn has matched up against the Buffalo Bulls many more times, boasting a 16-5 record that dates back to 1939, according to the university. The teams have agreed to a four-game series.
Here is a look at the details on the series:
Utah State
Saturday, August 27, 2022 at Utah State
Saturday, September 30, 2023 at UConn
Buffalo
Saturday, September 28, 2024 at UConn
Saturday, September 27, 2025 at Buffalo
Saturday, September 23, 2028 at UConn
Saturday, September 15, 2029 at Buffalo