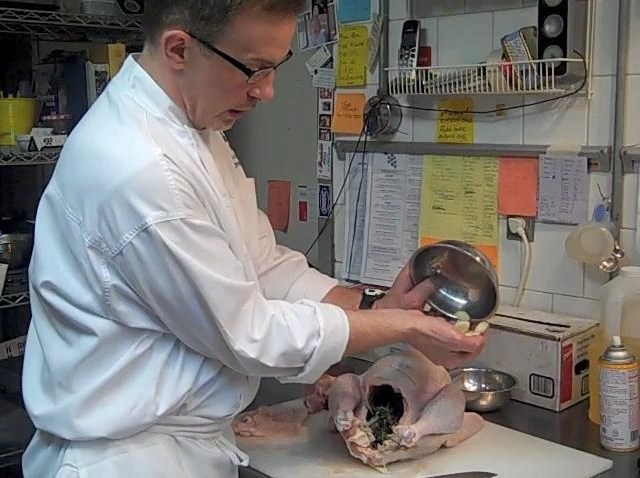 Another game, another blowout win for Geno Auriemma's Huskies. But this time it was different. Yes, UConn upended St. Joseph's to move on to the Sweet 16, but the big story is that this was the last home game ever for seniors Bria Hartley and Stefanie Dolson.

The two arrived on campus in 2010-11, Maya Moore's senior season that ended with a Final Four loss to Notre Dame. It happened again a year later -- another Final Four, another loss to Notre Dame. But last season, the Huskies won it all, and are now on track to do it again, for the ninth time since Auriemma arrived.

But there will be plenty of time to marvel at the records. For now, Auriemma appreciates what his players have brought to the program.

"I'm really proud of Bria and Stef," he said, via the Hartford Courant. "It has been an incredible four years. I don't want it to end. I'm sure they don't, either."

Auriemma admitted that it took nearly two full seasons for Dolson to feel like she fit in, but once she committed, it was, as they say, game on.

"It wasn't until the NCAA Tournament the end of her sophomore year that it clicked for her," the coach said. "She went home and said, 'OK, I know I can do this. I've just got to change a few things.' She came back as the best center in the country. She is one of the great success stories."

Hartley added: "I lot of times when people ask me the question about how it was to play here I kind of deflect the question and just focus on playing basketball. But now that this game is over, it's really a special moment. The four years have been awesome and I wouldn't want to do it with anybody other than Stef and my teammates."

Dolson echoed similar sentiments: "This one wasn't Senior Night, with the ceremony, the emotions. It was business. But at the end of the game, walking off and waving to all the fans, knowing that it was our last time here on the court, was just a special moment. Walking off it definitely was sad.

"It has been an honor for me to play here for four years," she continued. "Looking back I wouldn't have had it any other way. The journey I've had has been perfect for me."