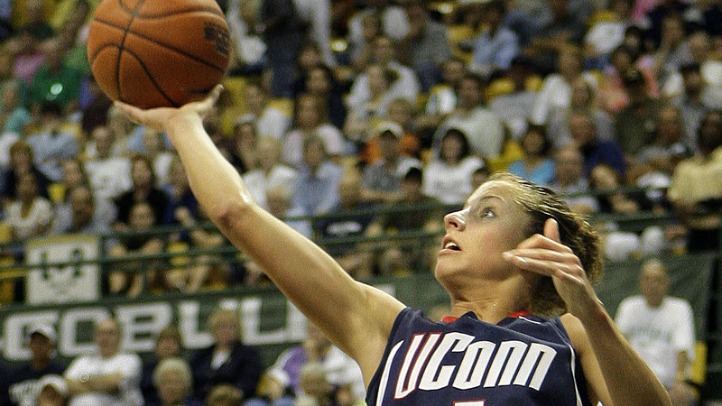 For the most part, the UConn women's program is blessed in much the same way Yankees shortstop Derek Jeter is blessed. Through hard work, amazing talent and a little bit of luck, they both always seem to end up on the right side of a call, a score, a championship.
It's uncanny, really.

So on the rare occasion that there is bad news, the cognitive dissonance rings loudly. That's the case for the Huskies and guard Caroline Doty, who missed the 2010-11 season with a knee injury, and was finally cleared to practice in June … before she tweaked the knee again.

At the time, her status for the team's mid-August trip to Italy to play several exhibition games was in doubt, and now, according to the Hartford Courant's John Altavilla, it appears that Doty won't be ready for the Huskies' European (working) vacation.

"She is still not 100 percent practicing or ready to play," Geno Auriemma said Thursday. "She is doing some workouts and drills in practices, but she is not ready and there is no sense rushing her.

"She will come with us and practice, but we understand that playing games can change a kid's mentality and I don't know that I want to put her in that situation yet."

Silver lining: last week, Doty was finally cleared to practice again, so it's progress.

In addition to Doty, freshmen Kaleena Mosqueda-Lewis, Brianna Banks and Kiah Stokes, who made up one of the best recruiting classes in the country, will also join the team. Mosqueda-Lewis was a part of the US U-19 National Team that won the world championship in July in Chile. Sophomores Bria Hartley and Stefanie Dolson were also on the team.

"It's a huge advantage for what Bria, Stefanie and Kaleena did in Chile," Auriemma said. "To be counted on like they were and win a world championship gives us a certain confidence level.

"Stef and Bria have been practicing like it. Kaleena isn't because she still has no idea what it is we are trying to do. But Bria and Stefanie don't look anything like they did last year."

These are the problems coaches love to have.