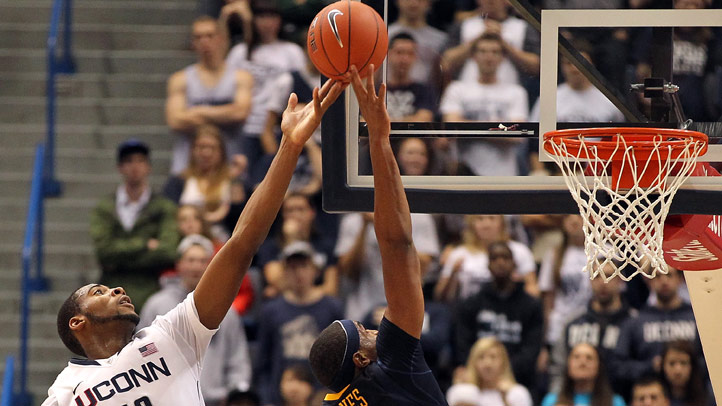 Twelve months ago, Andre Drummond was the best high school player in the country. Thursday night, he was selected with the ninth-overall pick in the 2012 NBA Draft by the Detroit Pistons. In the weeks leading up to the draft, speculation had the 6-10, 270-pound shot-blocking machine going anywhere from No. 6 to No. 10. And now he'll join a team in desperate need of a paint presence, particularly on the defensive end.

ESPN analyst Jay Bilas described Drummond as "a freak athlete," an assessment we heard countless times in the pre-draft scouting reports.

"He can run the floor, he can explosively get off the floor, with power. (He has) a 7' 6" wingspan and what's really remarkable about him is how he gets up and down the floor. … His lateral quickness is remarkable. He can get out and guard a pick-and-roll … his defensive presence is also outstanding. … Drummond doesn't (block shots on the perimeter) as well as Anthony Davis … but he blocks almost three shots per game. … The one thing he doesn't do: he doesn't make his free throws. …

"His offense has a ways to go," Bilas continued. "But he's a young player -- he should be just coming out of high school now. He's got some maturing to do. I think he's going to get better and better but he has to put a lot of work into his offensive game. He's got a high ceiling but that work rate has got to go up as well."

Minutes after being drafted, Drummond reiterated the thoughts he echoed earlier this week about his work ethic: "Detroit's going to see that I'm a hard worker." He then added: "I love my family, I love my teammates, Connecticut is a great state but Detroit, here I come."