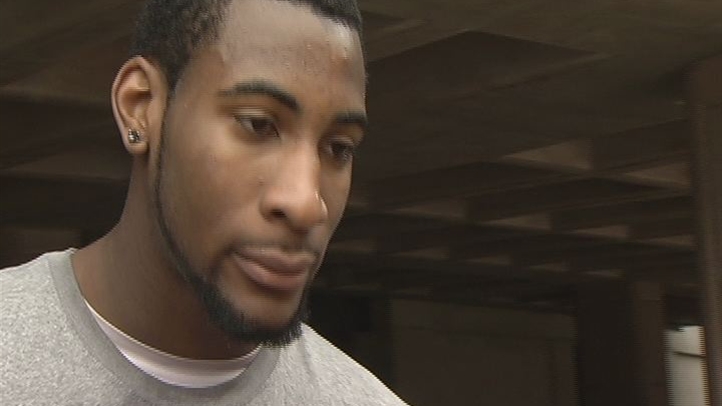 The original rules of basketball included this: "No shouldering, holding, striking, pushing, or tripping in any way of an opponent." James Naismith wrote that in 1891 when the nascent sport didn't allow dribbling, and no one could have fathomed how the game above the peach basket would evolve.

And it's that perspective -- more than 10 feet -- and the size and speed of the players that now try to squeeze on the court, that explains why Andre Drummond, one of the biggest and strongest players on the team, could suffer a concussion at practice last Friday.

The freshman, considered one of the best high school players in the country last season, sustained a broken nose and a mild concussion, and was kept overnight at the UConn infirmary.

The Hartford Courant's Dom Amore adds that "It still appears unlikely that Drummond, who will be fitted with a mask on Monday, would be cleared to play in the exhibition game against AIC on Wednesday, five days after a concussion. UConn practiced on Saturday morning, and will be off on Sunday."

Which makes sense. A team's postseason hopes have never been decided during an exhibition game so there's no reason to rush Drummond back on the floor.

Worst-case scenario: in the short term, we see more of the other frontcourt players. We know what Alex Oriakhi can do, but it will be an opportunity for sophomores Tyler Olander and Roscoe Smith to continue to define their roles. Olander is a back-to-the-basket player who battles for rebounds, sets picks, plays defense and provides the occasional layup; Smith is a slasher who, ideally, would be just as effective from 15 feet as he would be taking his man off the dribble.

Smith, like most freshmen, was plagued by inconsistency last season and seemed to lose his confidence at times. In a recent mailbag Q&A, Amore was asked about Smith's role in 2011-12:
"He figures to begin this season in the same role (as last season). With Kemba Walker gone, everyone will be more involved offensively, and it will bear watching how he does with that. Freshman DeAndre Daniels will push for playing time in that spot, so Roscoe will have to continue to get better. He is a standout defensive player, as Jim Calhoun has often noted, so he figures to be very important with certain matchups."

And that's worth remembering. Just because a player doesn't start means little in Calhoun's scheme. Olander and Niels Giffey had more starts last season than Shabazz Napier, but during the postseason run, Napier was one of the team's most important players; he came off the bench, gave Walker a much-needed rests, orchestrated the offense, and scored plenty of huge baskets.

If the Huskies are going to be successful, there will be similar expectations this season -- for both the starters and those players coming off the bench -- as well as a little luck from the gods of good health.