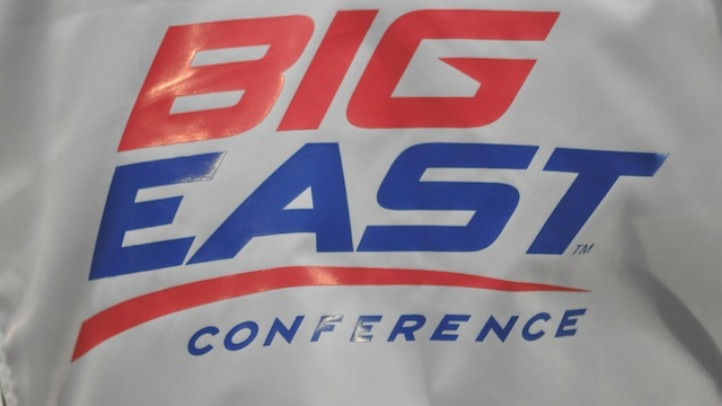 The last we heard, NBC had verbally offered the tough-luck Big East between $20-23 million for six years to acquire the conference's media rights. It seemed like a life preserver for the Big East, which had been all but abandoned as higher-profile conferences spent the last 18 months in expansion mode.

A week later, there's another player in the mix: ESPN and the the Big East are reportedly close to a deal, according to ESPN's Brett McMurphy.
Last week, the Big East received an official offer from NBC Sports Network, but since ESPN is currently the primary rights holder it had one week to match NBC's offer to retain the Big East's rights.

ESPN matched the financial aspect, sources said. However, Big East commissioner Mike Aresco must be satisfied ESPN's deal matches NBC Sports Network's offer in all facets. Once that is concluded, the Big East presidents must approve the new deal. They could vote on accepting the deal as early as this weekend, sources said.

ESPN's deal with the Big East would include seven years for men's basketball (2013-20) and six years for football (2014-20). The deal would break down to $10 million for the 2013-14 basketball season and $20 million starting in 2014-15 for football and men's basketball, sources said.
If the Big East re-ups with ESPN it could be the latest example of "we're not dead yet" for the conference that appeared to be on life support over the last year and a half.

McMurphy writes that, including both football (ESPN) and basketball (CBS), "the Big East's total media rights value to about $22 million annually, starting in 2014 and, based on a 12-team league, worth about $1.8 million per school annually."

It's not top-tier money but then again, the Big East isn't a top-tier conference.

Specifically, as McMurphy noted in December: "From 2014 to 2025, the SEC, Big Ten, Big 12, Pac-12 and ACC will earn an average of at least $91 million annually. By comparison, the average for the group of five -- Big East, Mountain West, Mid-American, Conference USA and Sun Belt -- during that 12-year period will be about $17.25 million annually."

But the Big East is in no position to be making demands. This is good news for a conference desperately in need of some.