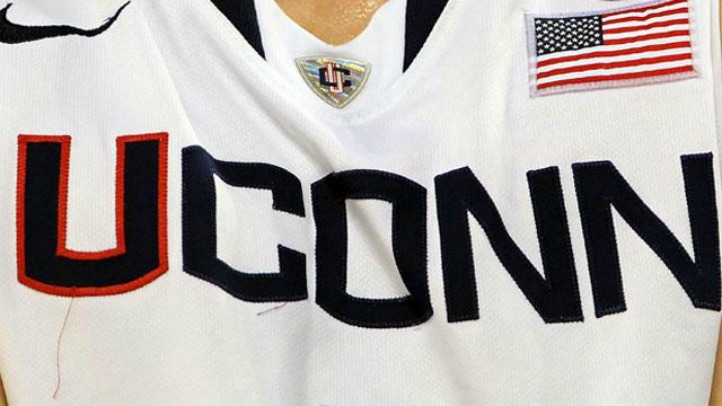 When R.J. Evans transferred from Holy Cross earlier this year, he may not have realized he could play an important role for the Huskies this season.
Evans, who grew up in Salem and played high school ball at Norwich Free Academy, has a year of eligibility left, and will play for UConn as he takes classes towards his master's degree.
"I know I can bring a lot to this team on and off the court," Evans told the Hartford Courant's Dom Amore. "I want to set a good example. I'm older, I've been around longer and I've seen a lot more."
With the departures of Andre Drummond and Jeremy Lamb to the NBA, as well as Alex Oriakhi, Roscoe Smith and Michael Bradley to other schools, the Huskies could use a fifth-year senior to help bring some leadership to the team. On the court, that leadership will most likely come from Shabazz Napier and Ryan Boatright, but Evans hopes he can be a mentor to some of the younger players, much like he had while at Holy Cross.
When Evans arrived in Worcester in 2008, Holy Cross guard Lawrence Dixon played the role of mentor to him, as Evans told Amore. "He didn't play much, but he was always where he was supposed to be, doing what he was supposed to do. He was everything you want a senior to be. That's the kind of contribution I want to make."