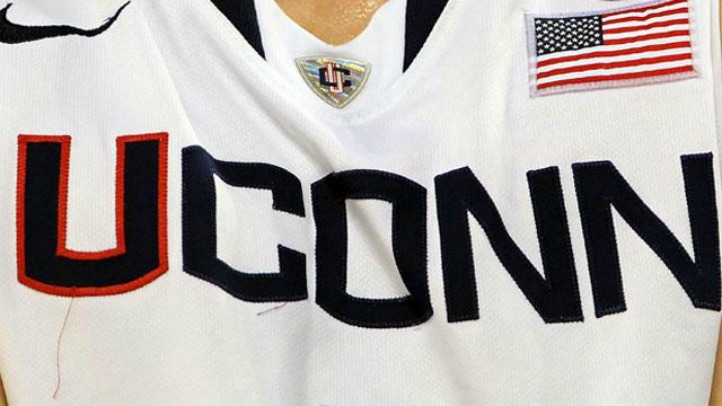 Kentan Facey is the first player to commit to the Huskies' class of 2013. Alone, he doesn't magically fix a UConn team facing NCAA sanctions and the loss of five players this spring. But it's a start, and Facey's exactly the type of player that coach Jim Calhoun can still land, even if he's 70 and the program won't have nearly the national prominence it has in recent years.

But that's the beauty of building a team from the ground up over a quarter-century: it has Calhoun's fingerprints all over it. Fingerprints that, by definition, are unique to his style, his vision. And that's appealing to players who grew up watching the Huskies win and now that they're college-stars-in-the-making they want to be part of it.

"It's great situation," AAU coach Kareem Memminger told SNY.tv Thursday. "He'll get playing time right away. The postseason ban [in 2013] won't affect him at all. They just went for one year. It doesn't affect him."

And Memminger isn't concerned about the annual speculation that Calhoun will call it quits.

"I've been around six years, and they've been talking about Calhoun retiring every year," he told the Hartford Courant's Dom Amore. "You know with that guy, they're going to have to take him out in a coffin. They didn't come right out and say it, but they gave every indication that Kevin Ollie is going to be his successor. "Any time you see construction on campus, it's a good sign. It means they're investing money. They did a great job. Kentan was blown away."

For an idea of what Facey brings to the court, consider this YouTube clip (via the UConn Blog):

Um, wow. Memminger explained perfectly why Facey and UConn are such a good fit: "They don't have what he brings," he said. "He's a face-up four, can shoot it from the outside. They have a desperate need for bigs on the front line. He can play 25 minutes a game, he was their top choice for a big man. They really wanted him and they showed that on the visit.