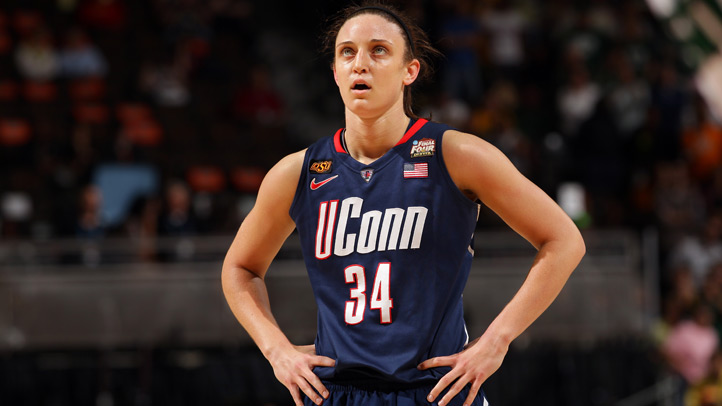 Senior Kelly Faris may have been a role player early in her career (which is perfectly understandable when you're playing alongside Maya Moore) but she's now the unquestioned leader of the team. Not only does she have the ability to take over games, but she sets an example for her teammates off the court, too.

On Tuesday, she and 18 other UConn student-athletes were honored at halftime of the UConn-Marquette at Gampel Pavilion for earning a 4.0 GPA in either of the last two semesters.

"A 4.0 is always my goal and if I don't get it I'm not happy," Faris said via SNY.com's Carl Adamec. "It was nice to see that because I know all my studying paid off. I get annoyed with how much I study. If I'm not studying for something somehow I come up with something to study because that's how my brain works, unfortunately."

Also honored for earning at least a 3.0 in one of the previous two semesters: Caroline Doty, Heather Buck, Stefanie Dolson and Kiah Stokes.

Coach Geno Auriemma wasn't surprised by Faris' academic success.

"It's no mystery to why Kelly had a 4.0," he said. "One, she is very bright. Two, she's very prideful. She takes tremendous pride in everything that she does. Three, she wanted to get a 4.0 so she got one.

"We talked about that after the game in the locker room with the other players. Once you put a number on something it holds you more accountable. And Kelly likes being held accountable. More kids could probably do better than they are doing now academically if they put a number on it, then work their butt off to get it."

This was the first 4.0 of Faris' career.