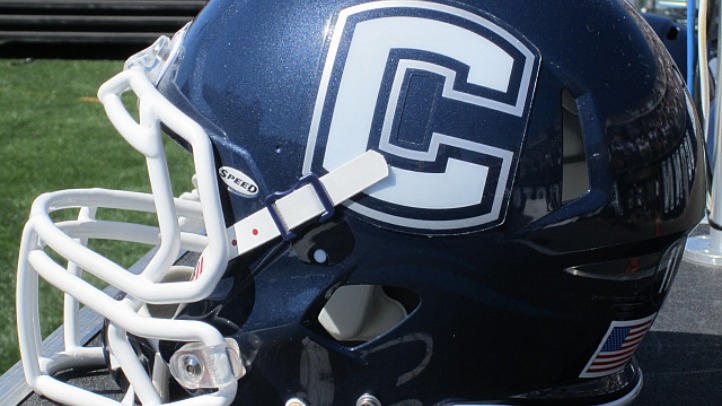 There is no rest for the weary, as they say. The Huskies, coming off back-to-back 5-7 seasons and now without defensive coordinator Don Brown (who took the same job at Boston College last month), can only look ahead. Which, for now, means hitting the recruiting trail to unearth gems missed by other programs in the hopes of bringing a winner to Storrs for the first time since 2010, a year before coach Paul Pasqualoni arrived.

And there's no time to waste: national signing day is Feb. 6, four weeks from now.

"We're definitely still looking for more players, prospects, that can help upgrade us in certain positions, but I think so far we're pretty happy with where we stand heading into the final month of this. We're going to make the final push," UConn wide receivers coach and recruiting coordinator Matt Cersosimo told the Hartford Courant.

The Courant reports that UConn had 19 recruits for 2013 but two junior college players failed to qualify academically. Down to 17, the Huskies would like to get to 25 in the next month.

"In our minds, game-changing type athletes that could really upgrade us, whether it be on offense or defense, it's just a matter of us continuing to work to get them up on the campus so we can have a chance to show off the campus, the program, university and our student-athletes," Cersosimo said.

Recruiting is the lifeblood of any program and that's especially true for the Huskies, who find themselves in a conference that doesn't have the national reputation it once did. Cersosimo doesn't think that's been an issue on the recruiting trail.

"If they have concerns, they haven't voiced them," he told the Courant. "We have not seen it as a hindrance. Whether it is or isn't, we haven't seen it. So far it's been a non-issue with the guys that we're dealing with."

Ultimately, all the matters are wins and losses. And if Pasqualoni hopes to make it to 2014, UConn is going to have to show substantial improvement in that area.