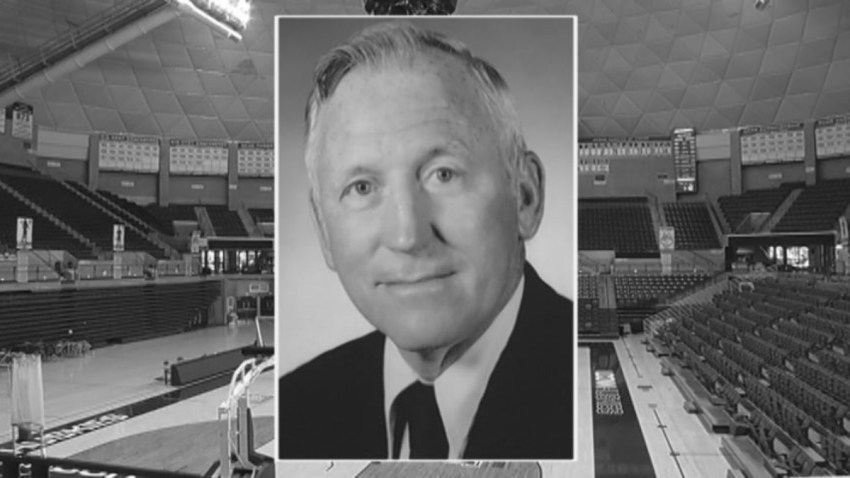 Former UConn Athletics Director John L. Toner died Tuesday morning in Savannah, Ga. He was 91. Toner devoted more than five decades of his life to college athletics, and he was responsible for hiring Jim Calhoun and Geno Auriemma.

"John Toner's decision to leave his New England neighbors and move Connecticut into the Big East Conference changed UConn Athletics forever," Calhoun said Tuesday in a statement, via SNY.com. "John was a transformational figure on the national collegiate stage, including being a driving force in the late 1970s and early 1980s to add women's athletics under the NCAA umbrella. Personally, John gave me a great start as head basketball coach at Connecticut and through the years he was always available to me for wise counsel and friendship."

Auriemma added: "Obviously this is a really sad day for the college community, the University of Connecticut and me personally. I owe a debt of gratitude to John that can never be repaid. We became friends. I looked up to him and admired him and he'll always have a special place in my heart and in my family's heart. Everyone in the University of Connecticut, in the state of Connecticut and every single person in amateur sports owes him a debt of gratitude.

"Even more so, the growth of women's sports in this country can be directly related to the work that John Toner did to help push forward the Title IX bill. So, I just can't put into words … words at some point lose their factor, their meaning when you're describing someone who was a giant in the world of amateur sports. My thoughts and prayers are with Claire and the rest of the family," Auriemma told SNY.com.

More details of Toner's distinguished career, via UConn's website.
Toner came to the UConn in 1966 when he was named head football coach, a position he served in for five seasons until 1970. Toner's teams won Yankee Conference championships in 1967 and 1970 and had a five-year conference record of 17-6-2.

Toner was named Director of Athletics in 1969 and held the dual role as head coach and AD until 1970.

As Director of Athletics, Toner served until he stepped away from the post in June of 1987. He continued with the university as a Professor in the School of Education, Department of Sport and Leisure Studies until his official retirement from university service in 1988. He continued to hold the title of Athletics Director Emeritus.

During his nearly 20 years as UConn's Director of Athletics, Toner was the prime architect in the development of the intercollegiate athletic program. He added women's varsity sports to the intercollegiate offerings at Connecticut in 1974, he steered UConn from its days as a Yankee Conference member into the Big East Conference as a charter member in 1979, he vaulted UConn football into the Division I-AA ranks and he hired women's basketball coach Geno Auriemma (1985) and men's basketball coach Jim Calhoun (1986) and those two coaches would go on to become Hall of Fame head coaches, winning a total of 12 combined NCAA National Championships.

In addition, in his final years as Director of Athletics, Toner personally directed the planning, funding and design for Harry A. Gampel Pavilion, which opened three years after his retirement in January of 1990 and has become one of the country's most famous on-campus arenas.
"All of us have to continue to search and strive for ways we can all help to make the total collegiate athletic experience something to be proud of," Toner said in a 1978 speech about adding women's varsity athletics programs under the NCAA's purview. "We've got something very special and very unique in college athletics and all of us need to get involved in the process--because it works."