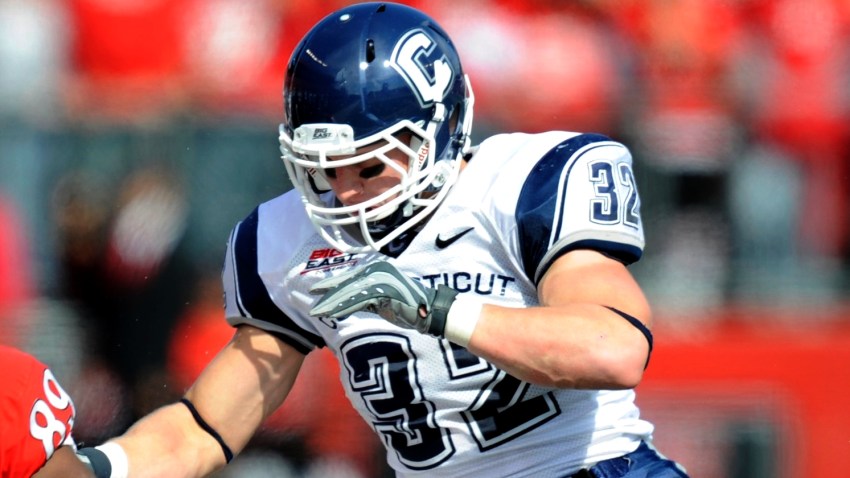 Former UConn linebacker Scott Lutrus' NFL journey hasn't been particularly long, but it has been interesting. Undrafted in 2011, Lutrus originally signed with the Jaguars. He was released before the start of the season, later signed by the Rams and released and eventually ended up with the Colts.

Indianapolis won just two games last season, largely due to the loss of Peyton Manning, but also because of an unremarkable defense. Which is to say: Lutrus had every opportunity to earn a spot on the roster and playing time because the Colts' were a blank slate -- new coach, new scheme and an overhauled roster featuring young players. Unfortunately, Lutrus didn't make it out of the first preseason game.

Facing the Rams over the weekend, Lutrus tore his ACL and will miss the 2012 season. It was a tough break for the linebacker who entered the league with a reputation for struggling to stay healthy. That said, his measurables -- 6-2, 240 pounds, and a 4.68 40 time -- are impressive even by NFL standards.

But in a league where careers can be decided on the time it takes to sustain a season-ending injury, Lutrus not only has to wait until 2013 for his next chance at making an NFL roster, but he'll spend the ensuing months rehabbing his knee. Honestly, the current situation in Indy gave him a great opportunity to contribute in 2012. Now those dreams will have to be put on hold for another year.