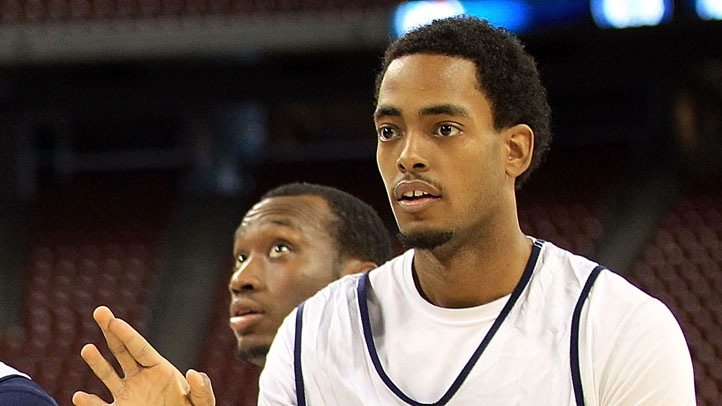 With five players leaving the basketball program last spring (Andre Drummond and Jeremy Lamb took their games to the NBA; Alex Oriakhi, Roscoe Smith and Michael Bradley transferred), we often wondered if it might have been in Jamal Coombs-McDaniel's best interest to stay at UConn. He left the program in June 2011, months after Huskies' improbable run to a third national championship.

He eventually settled on Hofstra. It's a Division I school, which meant he had to sit out the 2011-12 season was would have two years of eligibility remaining starting, well, now. Except that Coombs-McDaniel won't be on the court for Hofstra's season opener. Or the game after that because he's been suspended for the first two games (as well as the two preseason games) for violating team rules. Another transfer, Taran Bule, has also been suspended.

"We have high expectations for the student-athletes in our program," coach Mo Cassara said in a news release (via CBT.com). "Taran and Jamal will be focused on their academic endeavors, while they continue to be members of our men's basketball team. We look forward to their return, but more importantly they will have to show they understand the responsibilities and obligations of being part of this program."

Coombs-McDaniel had his issues in Storrs, too. He had a rocky relationship with then-coach Jim Calhoun, and he faced drug charges before leaving school in 2011.

But Coombs-McDaniel proved invaluable off the bench during the 2010-11 season, and he would be an unquestioned starter if he were still with the program. But he's not. And he won't be a starter for Hofstra for their first two games either.