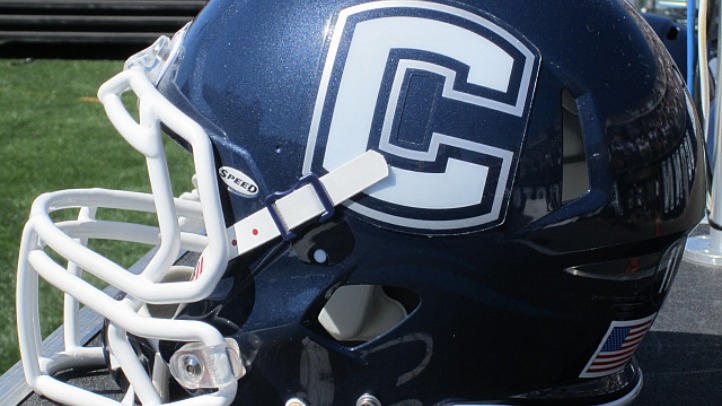 As the old saying goes, "You can't coach speed." It's something junior wideout Deshon Foxx has plenty of, which was evident on a 12-yard gain in the first quarter of the Towson game. But that was the last we heard from Foxx on the afternoon, something that wasn't lost on coach Paul Pasqualoni.

"That first play he runs there, the speed sweep for 12 yards was a good play," Pasqualoni said, via SNY.com. "I wish he caught that out cut. He's clearly a guy at the slot position we would like to get the ball to more often. He can do a good job when he gets his hands on it."

And that's sort of the point: On a team with a dearth of playmakers, this could be Foxx's chance to prove he deserves more playing time.

"You want to get touches, everyone wants to get touches," Foxx said Tuesday. "But, I want to win. The touches are important, but at the end of the day it's score. Hopefully, I will be able to contribute more against Maryland than in the Towson game. I felt comfortable on the field and playing as much as I have since I've been here."

Geremy Davis and Shakim Phillips are the starting wideouts, but with running back Lyle McCombs still finding his form after an off year in 2012, there's plenty of room for Foxx to flex his play-making muscles, too.

"We had very talented receivers, Geremy, Shak and myself," Foxx said. "I feel we can make plays, which we showed a little bit against Towson. We showed we had the potential to be a good offense at times. We have wide receivers who can make a play when they get the ball in their hands."

No time like the present -- the Huskies host Maryland Saturday and seven days later, Michigan comes to town.