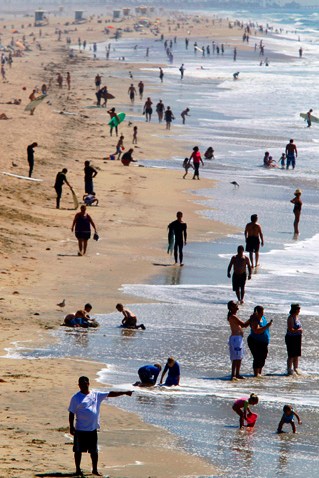 One of the biggest changes to the UConn roster doesn't involve the arrival of a highly touted recruit or the transfer of a player from a big-name program. It very well could be Reuben Frank, the 6-4, 246-pound mountain of a man who transitioned from fullback to defensive end last season, and will play both end and outside linebacker in Bob Diaco's 3-4 defense.

That means he'll spend about half the snaps on the line of scrimmage with his hand on the ground at end, and the other half standing up as a linebacker. It's a lot to put on any player but Franks seems to be making the adjustment.

"Each day you see him show up more and more," Diaco said, via the Hartford Courant. "The edges are getting set better ... people are getting set faster because he's communicating faster. He's not limited or limiting the defense in any way. It's just early in camp, and I don't know, he may tell you himself, he might have been like "holy cow,' a little bit of frustration, because of the massive amount of jobs he needs to do. But he's getting it. He's doing a nice job."

Franks acknowledged that the transition hasn't been easy but that it's all starting to come together.

"It's been challenging in some ways and fun in others," he said. "I think it makes your football intelligence better, obviously. You have to be a vocal guy, make sure everybody is where they're supposed to be, doing what they're doing. And I've got to be ready to play hard wherever I am. I have to be one of the tough guys on the field."

The Huskies host BYU on Aug. 29 in the season opener.